Dr. Mattox Named First Vice President of the Southern Surgical Association
Media Component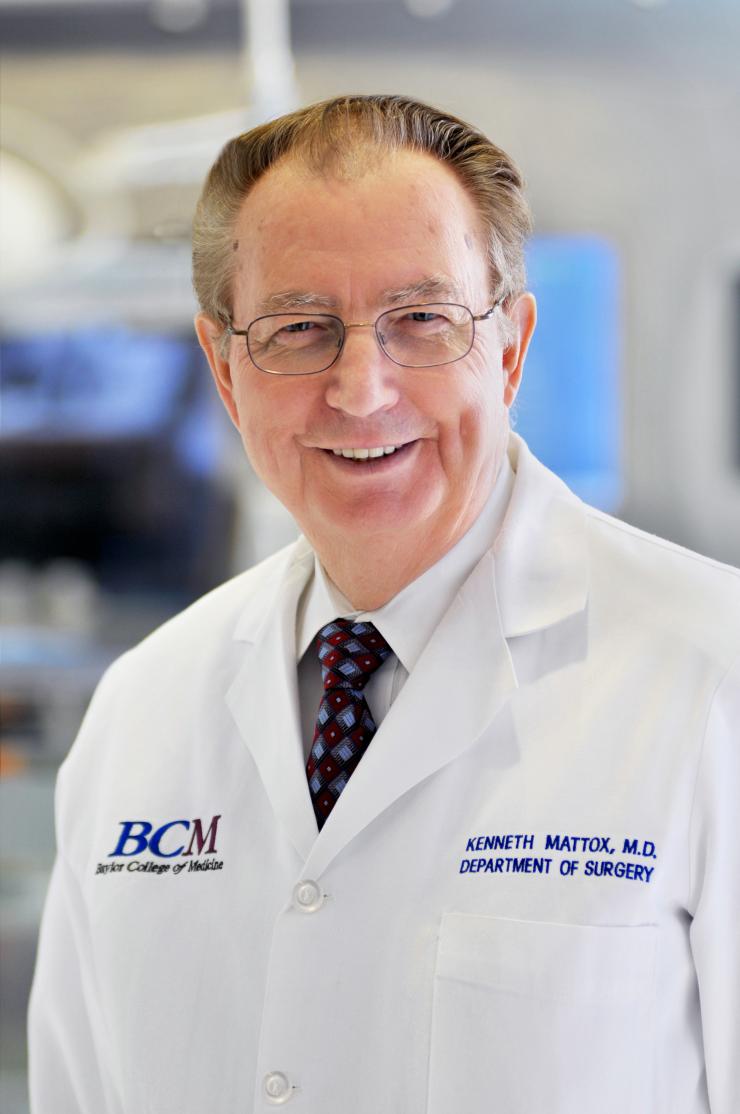 Content
Kenneth L. Mattox, M.D., Distinguished Service Professor, was elected to the position of First Vice President of the Southern Surgical Association.
Dr. Mattox will have the honor of presiding over the first scientific session and introducing the SSA President at the Presidential Address during the 2014 SSA meeting held this coming November in Palm Beach Florida.
Content
Dr. Kenneth L. Mattox is a Distinguished Service Professor at Baylor College of Medicine and Chief of Staff and Surgeon-in-Chief at Ben Taub Hospital, where he has worked since 1973. BTH has been at the forefront of surgical critical care, breaking ground with its automated system for the storage and retrieval of laboratory data in 1975. Dr. Mattox helped develop the internationally renowned Ben Taub Hospital Emergency Center and its equally respected Trauma Center.
His reputation as an innovator in trauma care is known worldwide. Dr. Mattox is past President of the American Association for the Surgery of Trauma and Secretary-Treasurer of the Michael E. DeBakey International Surgical Society. He previously chaired the Mayor's Red Ribbon Committee to address Houston Fire Department Emergency Medical Services, and sat on the Hospital Subcommittee of the Mayor's Special Task Force on the Medical Aspects of Disaster.
Currently, Dr. Mattox serves as consultant to the Center for Biologic Evaluation and Research of the FDA. Dr. Mattox has served on the Board of Directors of the Rotary Club of Houston, Doctors' Club of Houston, Wayland Baptist University, the American Association for the Surgery of Trauma, the Southeast Texas Trauma Regional Advisory Council, the American College of Surgeons Board of Governors, and serves as Chair of the Board of the John P. McGovern Museum for Health & Medical Science.