Medical Students Select Dr. Gordy for Faculty Award
Media Component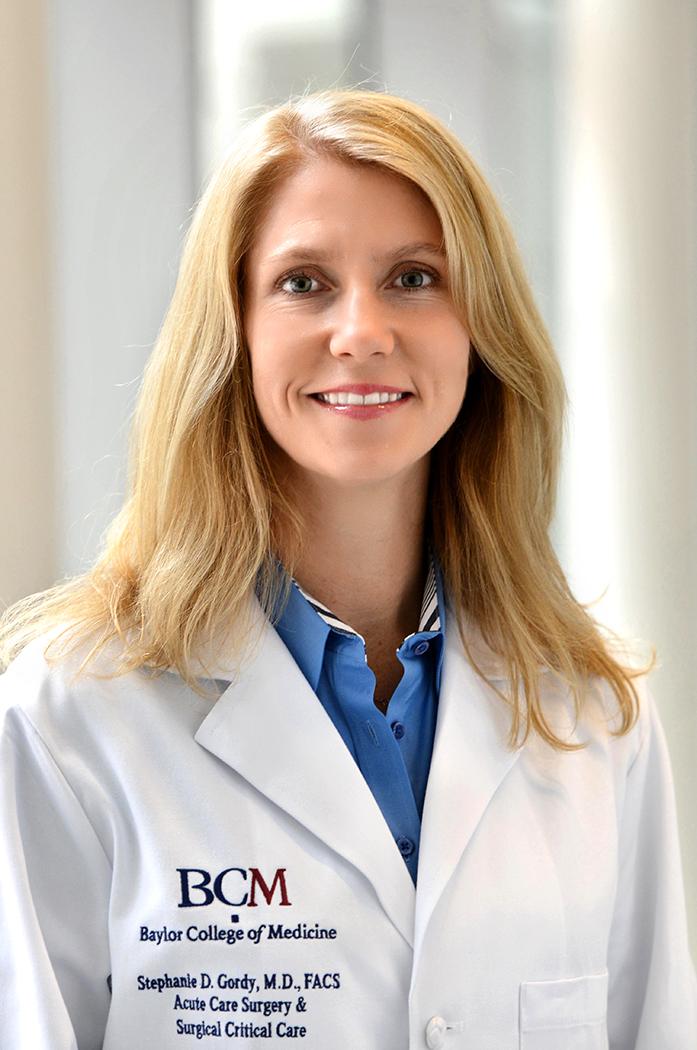 Content
April 16, 2019
Stephanie D. Gordy, M.D. won the 2019 Outstanding Faculty Award, which is given to Baylor College of Medicine faculty by the students of the graduating class. The students chose Dr. Gordy because of her superb dedication to teaching and academic excellence in the midst of high-stress situations.
Dr. Gordy is an acute care surgeon at Ben Taub Hospital in the Michael E. DeBakey Department of Surgery at Baylor. She is also the director of the Surgery Clerkship. Dr. Gordy received her M.D. from Mercer University School of Medicine and completed her residency at Memorial University Medical Center in Savannah, GA. After completing a fellowship in surgical critical care at Oregon Health and Science University, Dr. Gordy was hired as an assistant professor of surgery in the Department of Trauma, Emergency General Surgery and Surgical Critical Care at OHSU. She joined Baylor Department of Surgery in 2013.
Dr. Gordy is board certified in Surgical Critical Care and General Surgery by the American Board of Surgery. She has authored several publications and book chapters and is a Fellow in the American College of Surgeons. Dr. Gordy has leadership roles in national and regional surgical societies, including the National Board of Medical Examiners', American Association for the Surgery of Trauma, and Southwestern Surgical Congress' Graduate Education Committee.