Dr. Grogan Awarded INSTINCT Funding for Device Development
Media Component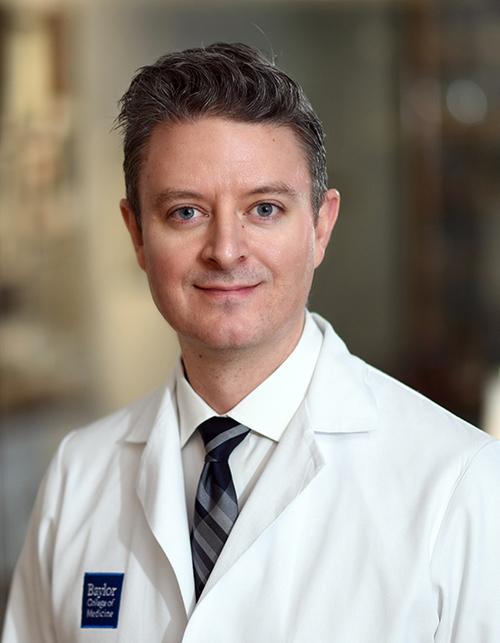 Content
Dr. Raymon H. Grogan, associate professor in the Division of Surgical Oncology at Baylor College of Medicine and chief of endocrine surgery at Baylor St. Luke's Medical Center, has received funding from the Interdisciplinary Surgical Technology and Innovation Center for his project titled, "Novel Radial Dilator for Surgical Tunnel Creation." The funding will provide support for the development of novel prototype devices designed to help improve the transoral endocrine surgery procedure pioneered by Dr. Grogan.
 
Dr. Grogan is a board-certified surgeon specializing in Endocrine Surgery for the Houston and surrounding areas. In addition to having expertise in the traditional surgical approaches to thyroid, parathyroid, adrenal, and endocrine pancreas diseases Dr. Grogan is a pioneer of techniques for operating on the thyroid and parathyroid. He is one of only a few experts in the United States on Transoral Endocrine Surgery, a novel approach to surgery for both thyroid and parathyroid disease that leaves no visible scar on the neck.
Content
The Interdisciplinary Surgical Technology and Innovation Center was adapted in 2020 and aims to provide faculty- and resident-centric support for innovation toward the goal of identifying, developing, and deploying disruptive surgical systems and technologies into the clinic. Faculty who have ideas for developing new technology are encouraged to submit proposals to the INSTINCT board of directors to obtain funding, support, and guidance for obtaining intellectual property protection, developing prototypes, and exploring industry partnerships. INSTINCT is fully aligned with Baylor's vision of improving health through science, scholarship, education and seeks to advance the aim of making the Texas Medical Center the 'Third Coast' for medical innovation and technology.