Dr. Ganesh Rao named chair of neurosurgery
Media Component
Credit
MD Anderson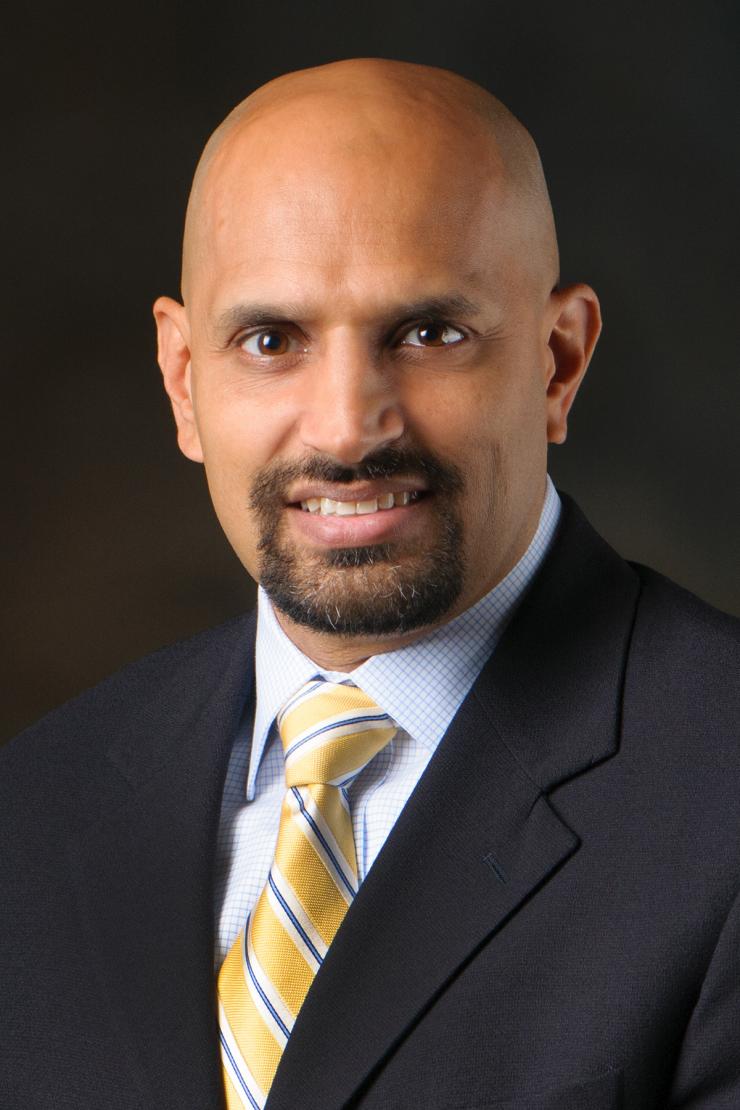 Content
Dr. Ganesh Rao has been named the new chair of the Department of Neurosurgery at Baylor College of Medicine. In this role he also will hold the Marc J. Shapiro endowed chair at Baylor and will serve as the neurosurgery service line chief across the CHI St. Luke's/CommonSpirit Health Texas Division.
Rao currently is an adjunct professor in the Department of Neurosurgery at Baylor as well as the residency program director for the department. His primary appointment is as professor of neurosurgery at the University of Texas MD Anderson Cancer Center, where he has been a faculty member since 2006.
His clinical interest focuses on surgical management of primary and metastatic brain tumors, with a specialty in spinal column tumors. His research concentration is understanding the process of malignant progression of glioma. His lab uses immunocompetent genetically engineered mouse models to study the genetic causes of tumor progression, including the significance of the tumor microenvironment to this process.
"Dr. Rao has been a great addition to our neurosurgery department as an adjunct professor and residency program director. His patient care and research is excellent, and he has done a remarkable job over the last five years recruiting outstanding residents into our program," said Dr. Paul Klotman, president, CEO and executive dean at Baylor. "I look forward to seeing him continue to lead and build on the department's considerable strengths."
Rao received his medical degree from the University of Arizona after earning two bachelor of science degrees in chemistry and microbiology, also from UArizona. He completed a residency in neurological surgery from the University of Utah followed by a fellowship at MD Anderson in Houston.
He has authored more than 100 manuscripts on a wide variety of topics in neurosurgical oncology and has been recognized by U.S. News and World Report and Best Doctors in America. Other honors include the American Brain Tumor Society's Young Investigator Award and the American Association of Neurological Surgeons/Congress of Neurological Surgeons Preuss Award for Excellence in Basic Neurosurgical Research.
Rao succeeds Dr. Daniel Yoshor, who served as professor and chair of neurosurgery since 2014. Yoshor has spent nearly all of his 27-year career at Baylor and will be taking on a new leadership role with the University of Pennsylvania.