Dr. Douglas Dirschl named chair of the Department of Orthopedic Surgery
Media Component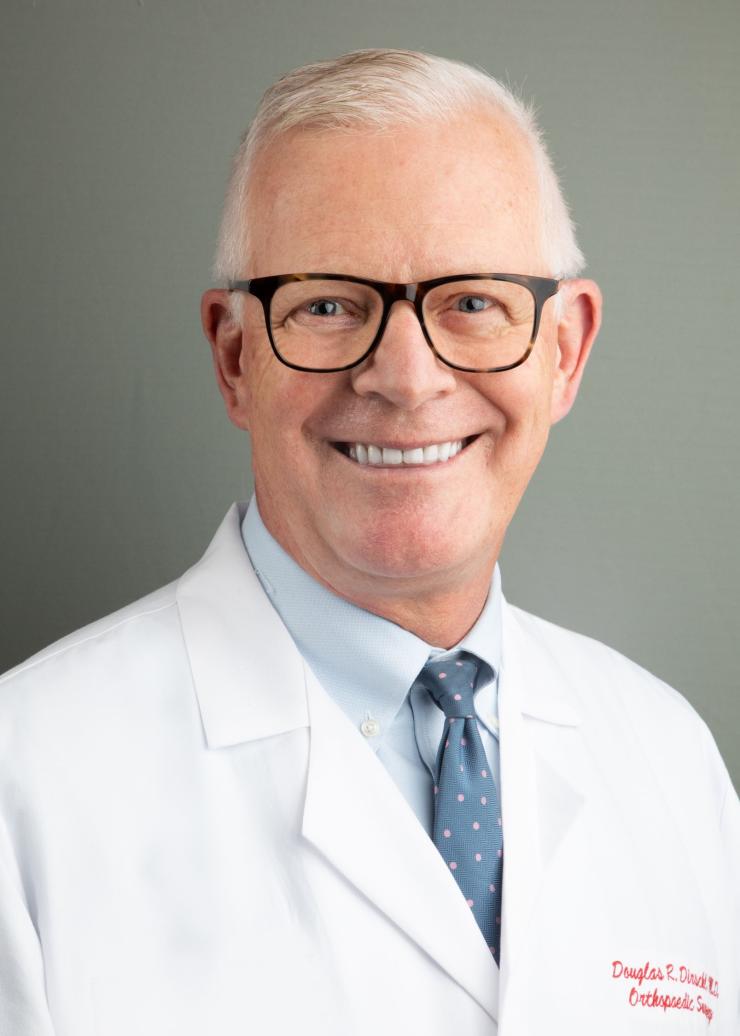 Content
Dr. Douglas Dirschl has been named chair of the Joseph Barnhart Department of Orthopedic Surgery at Baylor College of Medicine, effective April 1, 2023.
Dirschl joins Baylor after serving since 2013 as the Lowell T. Coggeshall Professor and chair of the Department of Orthopaedic Surgery and Rehabilitation Medicine and physician-in-chief of the musculoskeletal service line at the University of Chicago Medicine and Biological Sciences. Prior to that, Dirschl served for 10 years as the chair of the Department of Orthopaedics at the University of North Carolina School of Medicine, where he spent the bulk of his academic career. He is nationally known as an academic leader, educator, fracture surgeon and advocate for bone health.
"Dr. Dirschl's breadth of knowledge and experience in the field of orthopedics as well as in healthcare leadership makes him the ideal candidate for this position," said Dr. Paul Klotman, president, CEO and executive dean of Baylor.
Dirschl has received numerous accolades and awards during his career and served in many roles at the American Orthopaedic Association, including as president from 2011-2012. He was honored as an ABC Traveling Fellow in 2001, an honor provided to five U.S. orthopedic surgeons every two years, and was a founding member of the American Orthopaedic Association's Own the Bone Program. He also is a member of the American Academy of Orthopaedic Surgeons, the Orthopaedic Trauma Association and the Foundation for Orthopaedic Trauma, where he served as president from 2018-2020. He is certified by the American Board of Orthopaedic Surgery.
He earned his undergraduate degree from Stanford University in chemical engineering and received his medical degree cum laude from Oregon Health Sciences University. He completed his residency in orthopedic surgery at the University of North Carolina at Chapel Hill. Dirschl specializes in orthopedic traumatology, infections of bone and fragility fractures and bone health. His research interests include bone health, evaluating and improving the reliability of classification systems, imaging processing and neural networks and tissue engineering for fracture healing and management of bone infection.
"I am honored to be joining Baylor College of Medicine, an institution with boundless potential for clinical and scholarly growth in the musculoskeletal arena. I look forward to partnering with Baylor, its faculty and its hospital affiliates to help elevate orthopedic surgery to the top tier of academic orthopedic programs nationally."
Dirschl succeeds Dr. William Granberry, who served as interim chair of the department.