David Baldwin named chair of Board of Trustees
Media Component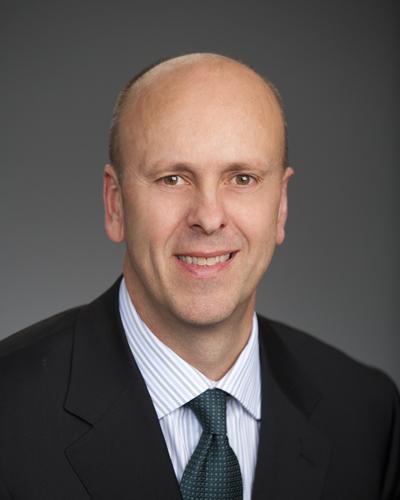 Content
David Baldwin, co-president of SCF partners, has been elected chair of the Board of Trustees at Baylor College of Medicine.
Baldwin has been a member of the Board since 2011 and most recently served as vice chair. He succeeds Fred Lummis, chair of Platform Partners, LLC, who just completed his second two-year term as chair of the board. He will continue to serve as a trustee.
"It is great to have David Baldwin's leadership on our Board of Trustees. He has been very involved in strategic planning for the College and I look forward to working more closely with him as chair," said Dr. Paul Klotman, president, CEO and executive dean of Baylor, "It is also fortunate for Baylor that Fred Lummis will continue to serve as a trustee. He has been a very effective chair over the last four years."
The Board also announced new officers in addition to Baldwin as chair. Larry Heard, president and CEO of Transwestern, was elected vice chair and board secretary. Gregory D. Brenneman, chair of CCMP Capital Advisors, LLC, and William E. Mearse, retired chief operating officer of Accenture's Resources Group, both were elected as vice-chair.
Four new trustees were named: Richard Mithoff, founder of the Mithoff Law Firm; Ira Mitzner, president and CEO of RIDA Development Corporation; Paul Foster, chair of Western Refining and Todd Reppert, founder and chair of Reppert Capital Partners.
Four trustees were awarded emeritus status: Jodie Jiles, Judge Carolyn Dineen King, Harold Korell and Glenn Smith. Dr. Robert M. Gilliam, who represents the Baylor College of Medicine Alumni Association as an ex-officio member of the Board, was reappointed by the alumni group.