Brenneman named chair of BCM Board of Trustees
Media Component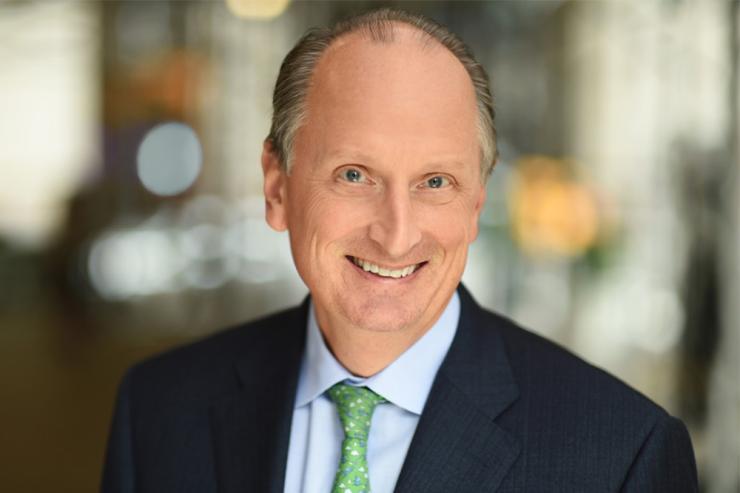 Content
Greg Brenneman, executive chairman of CCMP, began serving as chair of the Baylor College of Medicine Board of Trustees after the board's May meeting.
Brenneman previously served as chair-elect and has been on the Baylor Board since 2012. He succeeds David Baldwin, partner overseeing SCF's energy transition initiatives.
Other officers are Larry P. Heard, William E. Mearse and Christopher D. Wallis,  vice chairs; and Gail W. Stewart, secretary.
Dr. James Lomax will represent the BCM Alumni Association as an ex-officio member of the board.
Content
John R. Huff was appointed a trustee emeritus.
"Baylor College of Medicine is fortunate to have strong leadership on our Board of Trustees, particularly as we begin expanding our presence on the McNair Campus," said Dr. Paul Klotman, president, CEO and executive dean. "Mr. Brenneman is an exceptional business leader with a clear vision for the College's future. And we are pleased that Mr. Baldwin is staying on the board to offer his expertise."
"Baylor College of Medicine is the heartbeat of the Texas Medical Center, the largest medical center in the world. The College receives more NIH funding than any other medical school in Texas and ranks 20th nationally in NIH funding," Brenneman said. "It is my privilege to serve with an outstanding group of Trustees and an incredible management team led by Paul Klotman. I especially would like to thank David Baldwin for the outstanding job he did as chair the last four years."
As executive chairman of CCMP, Brenneman serves in a leadership role in executing the firm's overall strategy while remaining actively engaged in completing transactions and coaching the senior management of CCMP's portfolio companies. Brenneman also serves as lead director at Home Depot, chairman of BGIS and on the Baker Hughes and Hayward boards.
Prior to joining CCMP in October 2008, Brenneman served as chairman, CEO and/or president of Quiznos Sub, Burger King, PwCConsulting and Continental Airlines. In 1994, he founded Turnworks Inc., his personal investment firm that focuses on corporate turnarounds.
Brenneman is an Emmy Award winner and the author of "Right Away & All at Once, Five Steps to Transform Your Business and Enrich Your Life." He holds a Bachelor of Business Administration, summa cum laude, from Washburn University of Topeka, Kan., and a Master of Business Administration with distinction from Harvard Business School.