Baylor brings genetics conference on autism to Longview
Media Component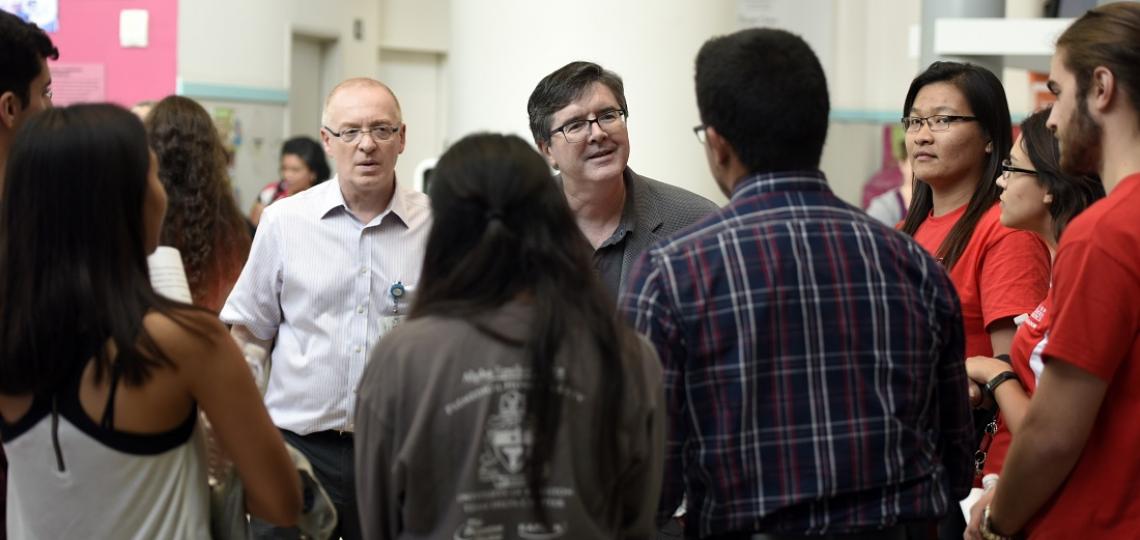 Content
Audience members at a recent Evenings with Genetics event.
Content
On Friday, April 12, Baylor College of Medicine will host a community conference and resource fair for the Longview area to provide an educational seminar and support materials for parents of children with autism and developmental disabilities.
Provided jointly by Baylor and Texas Children's Hospital, and in collaboration with Community Healthcore and the East Texas Aging and Disability Resource Center, the conference will address updates in genetics, care for children with developmental disorders, and explain how a genetic evaluation can help children with various disabilities, including autism.
Dr. Daryl Scott, associate professor of molecular and human genetics at Baylor, will lead the discussion with a presentation about genes and autism, and how genetics can be employed to develop personal care plans for children with developmental disabilities. In addition, Laura Buckner, licensed professional counselor with the University of Texas, Texas Center for Disability Studies, will speak about what you can do today to help prepare for the future.
"We can often identify a genetic cause in children and adults with developmental disabilities and/or autism. Identifying that cause not only allows us to provide a specific diagnosis, but also can be the key to creating a personalized medical plan, which help us keep individuals healthy while avoiding unnecessary tests and procedures," Scott said.
The resource fair will offer current information on care, education and research as they relate to developmental disorders and encourages networking within the community by connecting patients and their families with resources and with one another.
The program is free and open to the public, but registration is required. The seminar will be held at Community Connections, 501 Pine Tree Road in Longview. The resource fair begins at 9 a.m., the conference will follow at 10 a.m. with educational events running until noon. Refreshments will be provided. See registration and contact information.
This conference is supported by the University of Texas, Texas Center for Disability Studies and the Texas Department of State Health Services.