Baylor doctor elected National Academy of Inventors fellow
Media Component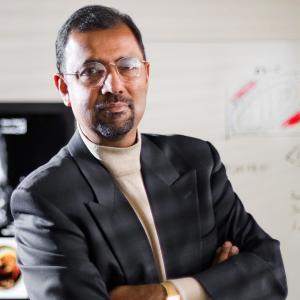 Content
Dr. Ananth Annapragada of Baylor College of Medicine is one of the 175 notable academic inventors named as a fellow of the National Academy of Inventors, the organization announced today.

Fellows are elected for having created or facilitated outstanding inventions that have made a tangible impact on quality of life, economic development and the welfare of society.

Annapragada is a professor of radiology and obstetrics and gynecology, vice chief of research and director of basic research at Baylor College of Medicine and Texas Children's Hospital as well as a member of the Dan L Duncan Comprehensive Cancer Center. He is a fellow of the American Institute of Medical and Biological Engineers and a standing member of the NIH Nanotechnology (NANO) Study Section.  Annapragada's research primarily focuses on the development of novel technologies to address driving biological and medical questions. The innovative technologies he and his team develop include imaging for various cancers and Alzheimer's disease, 3D Bioprinting and computational biology such as artificial intelligence and natural language processing.
 
Annapragada holds several patents, including 15 in the United States and close to 100 worldwide. The majority of his patents are in next generation imaging technologies, CT vascular imaging and MR molecular imaging.
 
Annapragada is the founder of two active startup companies. Alzeca Inc. develops MR imaging agents for Alzheimer's disease, and Sensulin LLC develops smart insulin that adjusts glucose levels in the body. He also serves as chief scientist on the board and the scientific advisory board of Alzeca.
 
The National Academy of Inventors includes more than 4,000 inventor members and fellows spanning more than 250 institutions worldwide. Founded in 2010, the organization recognizes inventors with U.S. issued patents and enhances the visibility of academic technology and innovations. The class of fellows will be inducted at the 2021 Fellows Induction Ceremony at the 10th Annual Meeting of the National Academy of Inventors this June in Tampa, Fla.