Master
Content
Social wellness programs focus on building healthy relationships as well as participating in and feeling connected to your community.
While critical for the overall health and happiness of any individual, with the growing diversity in America and within the health sciences community, it is of the utmost importance that scientists, physicians and health professionals have high levels of emotional intelligence and cultural awareness.
"I didn't realize before I came here the amount of diversity at the College, particularly for the LGBTQ community. I'm involved in Baylor Pride, which crosses all the programs at BCM."
Heading
College-Wide Social Activities
Media Component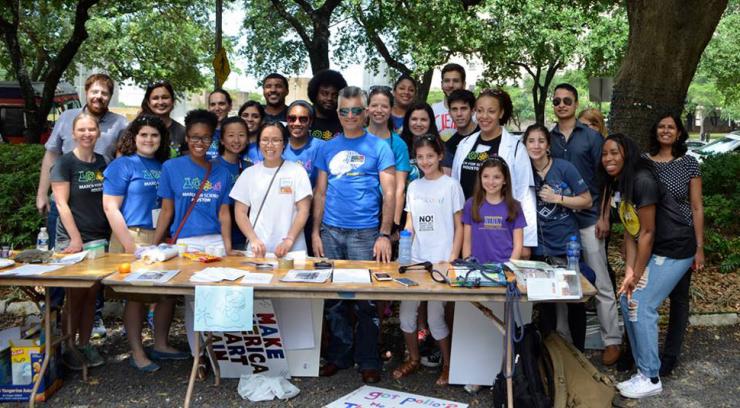 Content
The Office of Student Services collaborates with other offices and departments, such as the Office of Diversity, Inclusion and Equity, to host various events and programs intended to develop social and cultural competencies. There are also a variety of committees and other opportunities for students to have a voice in shaping College policies and initiatives. 
For example, organized by students, the Annual BCM Wellness 5K Race/Walk supports physical wellness as well as social through providing opportunities for everyone in the Baylor community to come together and raise funds for good causes.
Heading
Student Interests Groups
Content
Ranging from cultural focus, to career plans, sports and arts, students have formed groups to bring together individuals with shared interests.
While listed under the School of Medicine Senate and the Graduate Student Council, many of these organizations are open to students in all Baylor College of Medicine schools.
Media Component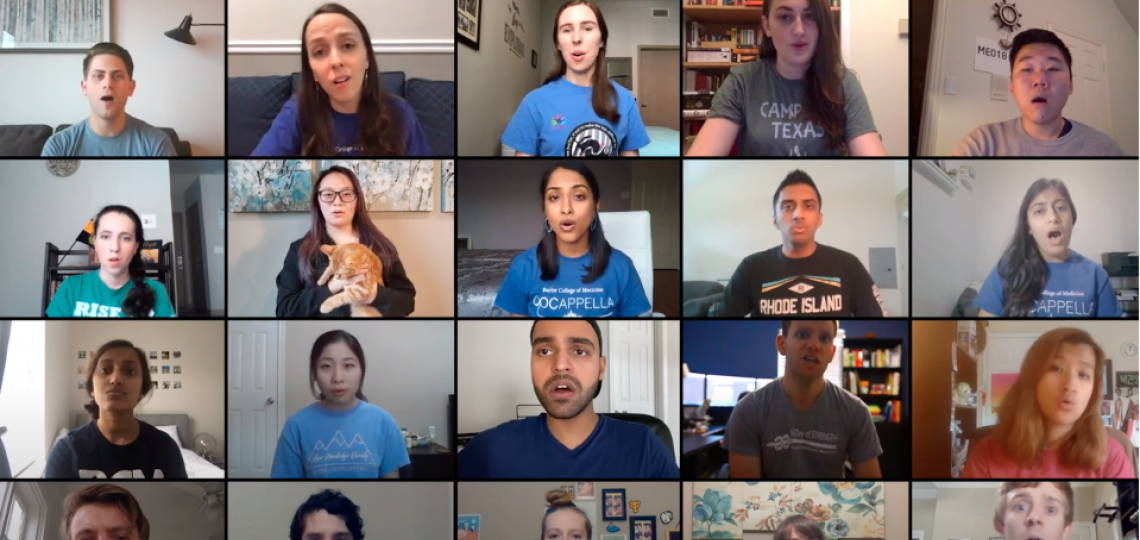 Content
In many student groups, like Docapella students from across all Baylor schools participate together. While social distancing, Docappella came together virtually to produce this version of Bravado. 
Heading
Community Outreach
Content
Community outreach is one of the College's core mission areas. Volunteering to help others in the Houston and global community offers numerous benefits for your social well-being.
Explore opportunities for community engagement at Baylor.
Content
Social media can be an excellent opportunity to connect and spark conversation. View the College's Social Media Directory and connect with campus offices and organizations of interest to you.
We encourage members of the Baylor community to foster the College's values in every interaction online, bringing elements of respect, integrity and excellence to the information shared and the comments that are made. View social media resources to learn more.
Content
At times, relationships can lead to situations that negatively impact your wellbeing. Should you find yourself in such a situation, resources are available at Baylor to support you. Visit the sites below to learn more.
Media Component
Credit
HoustonNoLimits
Heading
Houston Social Life
Content
The City of Houston offers plenty of options to socialize with friends and family day or night, including more than 5,000 institutions devoted to performing and visual arts, history and science, and more than 10,000 restaurants. Visit the College's Life in Houston website to discover opportunities to be active throughout the city.