Master
Media Component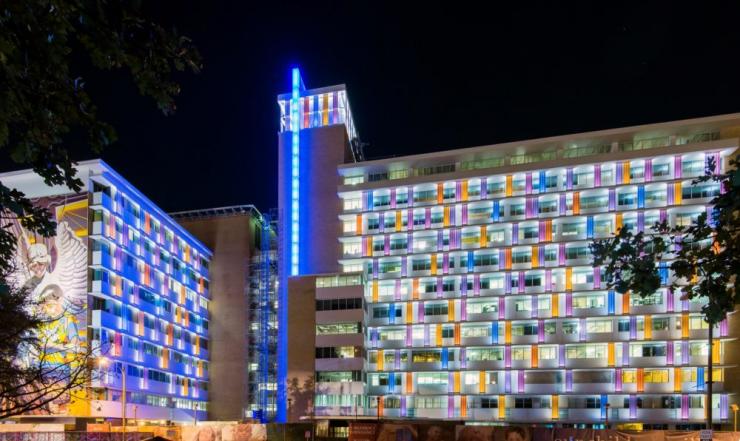 Content
The Baylor College of Medicine/The Children's Hospital of San Antonio Pediatric Hospital Medicine Fellowship is a two-year fellowship program with one fellow position per year. Our program consists of a core block and longitudinal curriculum designed to develop advanced skills in clinical practice, teaching, research/quality improvement, and administration/leadership. Fellows in this program will complete an advanced QI course and gain first-hand experience leading quality improvement initiatives. Teaching and procedural skills, including a robust sedation curriculum, will be a focus of the clinical care blocks. Our goal is to train future leaders in Pediatric Hospital Medicine.
In February 2013, Baylor College of Medicine and Texas Children's Hospital entered into a partnership with Christus Santa Rosa Health System to create the first free-standing children's hospital in San Antonio, Texas. The Children's Hospital of San Antonio is currently undergoing a $185 million dollar transformation with an 800,000 square-foot expansion. Renovations and expansion are now complete in the medical/surgical inpatient units, PICU, Intermediate Medical Care Unit, NICU, Emergency Department, Voelcker Clinical Research Center, 6600 square-foot state of the art Simulation Center, two-story lobby, teaching kitchen and cafe, and Child Life Activity Center.
Heading
Basic Information at a Glance
Content
Number of fellows per year: One
Length of Fellowship: Two years
Focus: Pediatric Hospital Medicine Core Competencies, Clinical Research/Quality Improvement, Clinical Education/Teaching Skills, Administration/Leadership, Career Development
Clinical Time: 8 Blocks + Individualized Curriculum at the discretion of each fellow
Options for advanced degree or certificate: Possible with pre-approval by Program Director and Division Chief
Do you Accept Visas? No
Participating in the upcoming NRMP match: Yes
Heading
Life in San Antonio
Content
San Antonio is a great place to live, work, play and study. Visit our Life in San Antonio page to see all that this great city has to offer!