Master
Media Component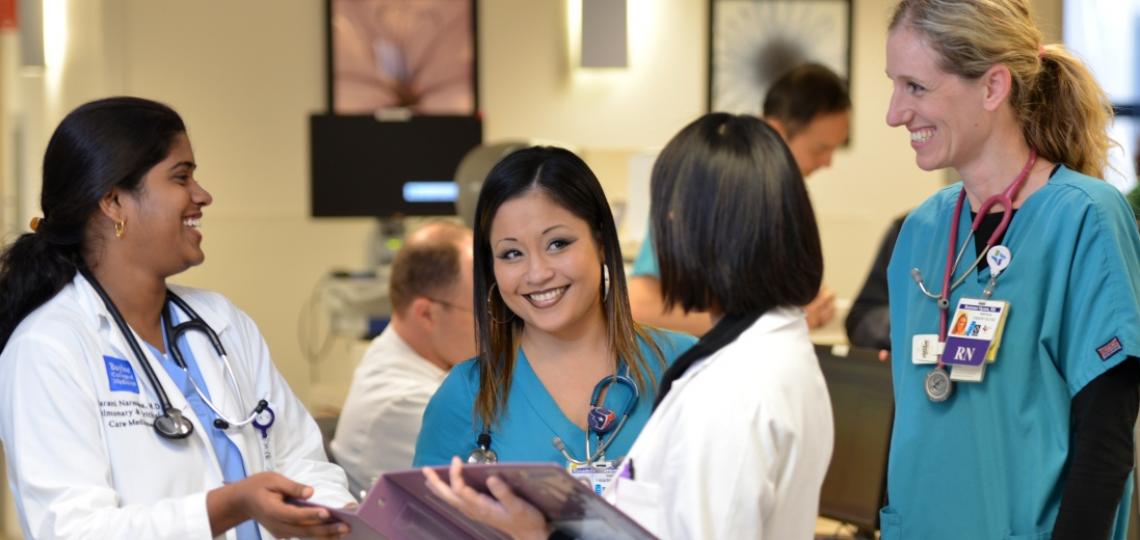 Content
Multidisciplinary ICU care at Baylor St. Luke's Medical Center
Content
The Section of Pulmonary, Critical Care, and Sleep Medicine in the Department of Medicine treats an array of problems ranging from general pulmonary and sleep medicine to highly specialized advanced lung diseases including pulmonary hypertension, pulmonary fibrosis, adult cystic fibrosis, COPD/asthma, interstitial lung disease, lung and heart-lung transplantation, critical care, and interventional pulmonary. For details, please visit our healthcare pages.
Our specialists see patients at:
Our adult outpatient healthcare facility and home of advanced lung disease expertise in pulmonary hypertension, cystic fibrosis, pulmonary fibrosis, bronchiectasis, and COPD/asthma – as well as general pulmonary. To schedule an appointment, call (713) 798-2400.
Our Sleep Center, one of the Southwest's most comprehensive sleep facilities, where we offer expert evaluations for a full range of sleep disorders, including: insomnia, snoring, sleep apnea, restless legs, narcolepsy and parasomnias. To schedule an appointment, call (713) 798-3300.
Heading
Affiliated Institutions
Content
We also see patients at our affiliated institutions:
Ben Taub Hospital
Michael E. DeBakey VA Medical Center
Texas Children's Hospital Pavilion for Women
Kindred Hospital