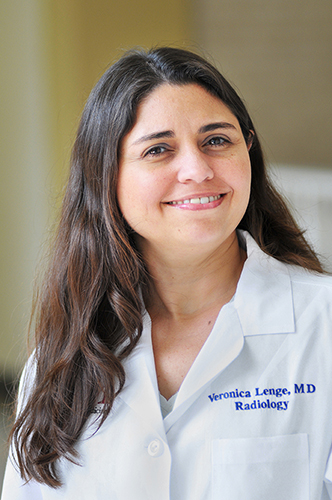 Email
Phone
Addresses
Baylor College of Medicine (Office)

BCM-Cullen Building

Room: BCMC-165B

Mail Stop: BCM360

Houston, Texas 77030

United States

(713) 798-4417

vvrosen@bcm.edu
Websites
Is this you?Log in to edit your profile.
Positions
Associate Professor

Radiology
Baylor College of Medicine
Houston, TX, US

Section Chief

Radiology
Cardiothoracic Imaging
Baylor College of Medicine

Associate Professor

Internal Medicine
Baylor College of Medicine

Director of Quality and Safety

Radiology
Baylor College of Medicine

Director of Education for Cardiothoracic Imaging

Radiology
Baylor College of Medicine
Board Certifications
Board Certified, 2010

American Board of Radiology
Clinical Interests
Chest Imaging
Cardiac imaging
Education
MD from University Of Buenos Aires

06/1995 - Buenos Aires, Argentina

Residency at Baylor College Of Medicine

06/2010 - Houston, TX, United States
Radiology

Clinical Fellowship at Cleveland Clinic Hospital

06/2011 - Cleveland, Ohio, United States
Advanced Non-Invasive Cardiovascular Imaging
Memberships
Society of Cardiovascular Computed Tomography

Society of Cardiovascular Magnetic Resonance

Texas Radiological Society

Radiologic Society of North America

American Roentgen Ray Society
Honors & Awards
2014 Award Winning Poster

BCM Quality and Safety Conference, 2014
Revamping CT aortography with multi-disciplinary approach: decreased effective dose and increase patient care.

2018 Health Care Heroes Award

Houston Business Journal

2017 Early Career Faculty Award for Excellence in Patient Care

Baylor College of Medicine

2017 Healthcare Innovations Award for "Realizing Improvement through Team Empowerment (RITE) Project"

Harris Health Systems

2015 Certificate of Leadership Proficiency

American College of Radiology

2014 Certificate of Merit

Radiological Society of North America
Thoracic Multidisciplinary Tumor Board: Essential Knowledge for Every Radiologist, education exhibit presented at RSNA 2014.
Selected Publications
Zurick AO, Lenge De Rosen V, Tan CD, Rodriguez ER, Flamm SD, Schoenhagen P. "Pulmonary artery intimal sarcoma masquerading as pulmonary embolism.." Circulation. 2011 September 6;124(10):1180-1. Pubmed PMID: 21900097
Angelini P, Shah NR, Uribe CE, Cheong BY, Lenge V, et al.. "Novel MRI-based screening protocol to identify adolescents at high risk of sudden cardiac death." J Am Coll Cardiol. 2013;61
Lee H, Jang H, Choi J, Zhang J, Lenge V, et al.. "Comprehensive immunoproteogenomic analyses of malignant pleural mesothelioma.." JCI Insight. 2018;3(7):e98575..
Castro CI, Wang KY, Teniola O, Lenge V. "Large septic pulmonary embolus complicating streptococcus mutans pulmonary valve endocarditis.." Radiology Case. 2018;12(2):18-27.
Angelini P, Cheong B, Lenge V, et al.. "MRI-based screening for high-risk cardiovascular conditions linked with sudden cardiac death during sports exercise.." JACC. 2017 November