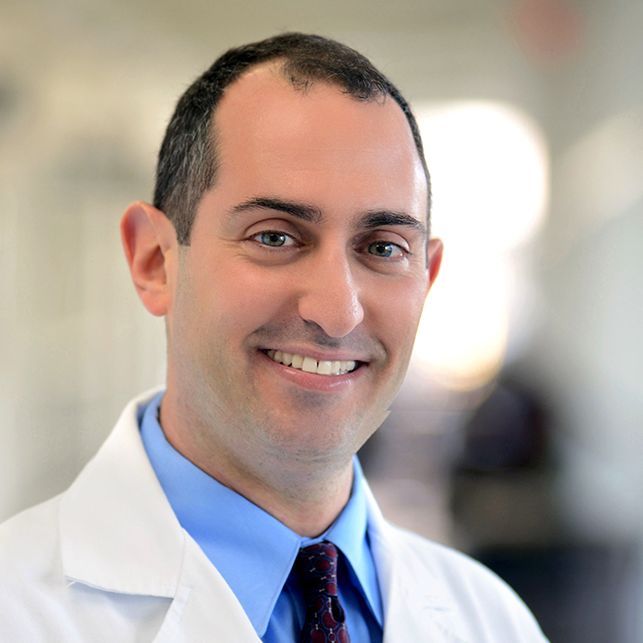 Email
Addresses
Office

Ben Taub Hospital

Room: BTGH-1EC

Mail Stop: BCM285

Houston, Texas 77030

United States

Hospital

Ben Taub Hospital

Room: BTGH-1EC

Mail Stop: BCM285

Houston, Texas 77030

United States
Websites
Is this you?Log in to edit your profile.
Positions
Director of Medical Toxicology and Assistant Professor

Emergency Medicine and Pediatrics
Baylor College of Medicine
Houston, TX, US
Education
Clinical Fellowship at Banner Good Samaritan Medical Center

Phoenix, Arizona, United States
Medical Toxicology

Residency at Vanderbilt University

01/2004 - Nashville, TN, United States
Emergency Medicine

MD from Albany Medical College

01/2001 - Albany, NY, United States

MS from Long Island University - C.W. Post Campus

01/1997 - Brookville, NY, United States
Immunology

BA from Washington University

St. Louis, Missouri, United States
biology, psychology
Certifications
Diplomate

American Board of Emergency Medicine

Diplomate

Medical Toxicology Sub-board, ABEM
Honors & Awards
Activity Director

Houston Venom Conference

Course Director

American College of Medical Toxicology Natural Toxins Academy

Awards

1) Baylor College of Medicine Early Career Faculty Excellence in Patient Care award
2) Baylor College of Medicine Emergency Medicine Interest Group M. Tyson Pillow Excellence in Education Award
3) 2017 "Friend of Pediatric Emergency Medicine Award" - Section of Emergency Medicine, Department of Pediatrics, Baylor College of Medicine and Texas Children's Hospital
4) Named on of Houstonia Magazine's Top Doctors - Emergency Medicine 2017
5) American College of Medical Toxicology 2017 Annual Spring Meeting Best Toxicology Investigators Consortium (ToxIC) Abstract - The Epidemiologic and Clinical Characteristics of Snakebites in the North American Snakebite Registry
6) Vanderbilt University School of Medicine Dean's Medal for Teaching
7) Alpha Omega Alpha
8) Magna cum laude, Albany Medical College
9) David Doran Trager Excellence in Surgery Award, Albany Medical College
10) Academic Achievement and Community Service Award, C.W. Post campus, Long Island University
Professional Interests
Envenomations
Alcohol withdrawal
Salicylate toxicity
Anticonvulsant toxicity
Professional Statement
Dr. Greene is the Director of the Medical Toxicology consultation services at Ben Taub Hospital and Texas Children's Hospital. He also serves as a consulting toxicologist for the Southeast Texas Poison Center. He has been the course director for the annual Houston Venom Conference since 2013 and previously directed the American College of Medical Toxicology's Natural Toxins Academy. He leads the medical toxicology rotation enjoyed by emergency medicine residents, pediatric residents, pediatric emergency medicine fellows, and medical students from both BCM and throughout the world.
Selected Publications
Greene SC, O'Connor A. "Carbamazepine Toxicity." Up-to-Date.
Greene S, Harris C, Singer J. "Gastrointestinal Decontamination of the Poisoned Patient." Pediatr Emerg Care. 2008 March
Greene SC. "Cnidaria Envenomations." Medscape.
Andrabi S, Greene S, Moukaddam N, Li B. "New drugs of abuse and withdrawal syndromes." Emerg Med Clin North Am. 2015 November;33(4):779-95.
Greene SC, White NR. "Young woman with cardiac arrest: defatting dermatitis." Ann Emerg Med. 2014 September;64(3):231, 247.
Hiller K, Viscusi C, Beskind D, Bradshaw H, Berkman M, Greene S. "Cost of an acting intern: clinical productivity in the academic emergency department.." J Emerg Med. 2014 August;47(2):216-22.
Greene SC, Noonan PK, Sanabria C, Peacock WF. "An Open-Label, Randomized, Single-Dose, Crossover Relative Bioavailability Study of Effervescent N-Acetylcysteine Tablets versus Oral Solution N-Acetylcysteine in Fasting Healthy Adult Subjects." Current Therapeutic Research. 2016
Aceves J, Nguyen T, Greene S, Moukaddam N, Tucci V.. "Dangerous Assumptions of Psychosis: A Near-Missed Case of Chronic Aspirin Toxicity.." SAS Journal of Medicine. 2016;2(2):35-9.
Greene S. "Hydroxocobalamin for Cyanide Poisoning." Emergency Medicine Evidence: the Practice Cha. 2015
Adair, Austin, Spencer C. Greene, Christopher S. Greeley, Ryan D. Coleman, and Lara S. Shekerdemian. "Synthetic Cannabinoid Exposure: a new risk for children?." Clin Pediatr. 2016;55(11):1075-77.. Pubmed PMID: 27550872
Veronica Tucci, Syed Moiz Ahmed, David R. Hoyer Jr, Spencer Greene and Nidal Moukaddam. "Stabilizing Intentional Overdoses in Freestanding Emergency Departments: A Good Idea?." J Gen Emerg Med. 2017 January;2(1)
Gerardo CJ, Quackenbush E, Lewis B, Rose R, Greene S et al.. "The Efficacy of Crotalidae Polyvalent Immune Fab (Ovine) Antivenom Versus Placebo Plus Optional Rescue Therapy on Recovery From Copperhead Snake Envenomation: A Randomized, Double-Blind, Placebo-Controlled, Clinical Trial." Ann Emerg Med. 2017
Greene S, AufderHeide E, French-Rosas L. "Toxicologic Emergencies in Patients with Mental Illness: When Medications Are No Longer Your Friends." Psych Clin NA. 2017
Ruha, AM, Kleinschmidt KC, Greene S, Spyres MB et al.. "The Epidemiology, Clinical Course, and Management of Snakebites in the North American Snakebite Registry." J Med Toxicol. 2017
Greene S, Galdamez L, Tomasheski R. "White-Lipped Tree Viper (Cryptelytrops albolabris) Envenomation in an American Viper Keeper." J Emerg Med. 2017 October 25 Pubmed PMID: 29102099
Greene S, Carey J. "Puss Caterpillar Envenomation: Erucism Mimicking Appendicitis in a Young Child." Pediatr Emerg Care. 2018
Greene SC, Halmer T, Carey JM, Rissmiller BJ, Musick, MA. "Theophylline Toxicity: An Old Poisoning for a New Generation of Physicians." Turk J Emerg Med. 2018 March;18(1):37-9.
Galdamez L, Greene S. "Occult Valproic Acid Toxicity Unmasked After Physostigmine Administration." SAS J Med. 2017 December;3(12):335-8.
Memberships
American College of Medical Toxicologists

American Academy of Clinical Toxicology

American College of Emergency Physicians

Alpha Omega Alpha

East Texas Herpetological Society