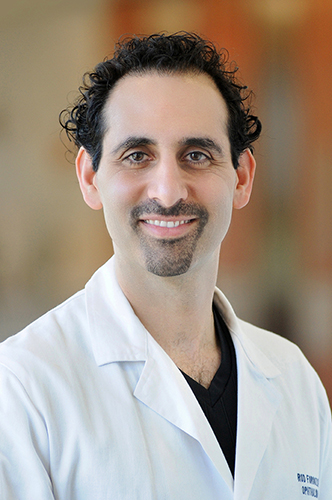 Email
Phone
Addresses
Jamail Specialty Care Center - Alkek Eye Center (Clinic)

1977 Butler Blvd.

Houston, Texas 77030

United States

(713) 798-6100
Websites
Baylor College of Medicine
Is this you?Log in to edit your profile.
Positions
Associate Professor

Neuro-ophthalmology Specialist
Baylor College of Medicine
Houston, TX, US
Education
Fellowship at Jefferson Medical College - Wills Eye Hospital

Philadelphia, PA
Neuro-Ophthalmology

Residency at Jefferson Medical College - Wills Eye Hospital

01/2001 - Philadelphia, PA
Ophthalmology

Residency at Mayo Graduate School of Medicine

01/1998 - Scottsdale, AZ

MD from Albert Einstein College of Medicine

01/1997 - Bronx, NY

BA from University of California at Berkeley

Berkeley, California, United States
Certifications
American Board of Ophthalmology
Professional Statement
Dr. Foroozan has published hundreds of manuscripts in the field of medicine. He is the current editor-in-chief of International Ophthalmology Clinics and has published several books in Ophthalmology including the widely read 7th edition of the Neuro-ophthalmology Review Manual. He is a reviewer for dozens of journals in the field of Ophthalmology and neuroscience, and has been an active contributor to Web MD since 2000.