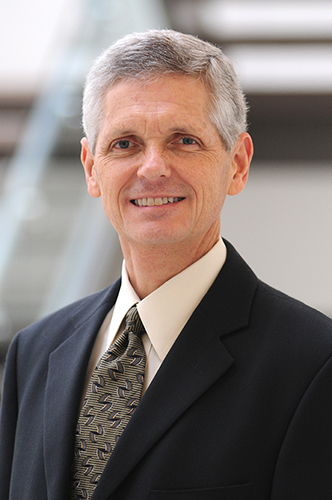 Addresses
Office

BCM-Michael DeBakey Center

Room: BCMM-M108

Mail Stop: BCM115

Houston, Texas 77030

United States
Is this you?Log in to edit your profile.
Positions
Dean for the School of Health Professions

Baylor College of Medicine
Houston, TX, US
Education
Ph.D. from University Of Texas At Austin

01/1983 - Austin, TX, United States

Advanced Training from Baylor College Of Medicine

01/1981 - Houston, TX, United States

B.S. from University Of Iowa

01/1975 - Iowa City, IA, United States
Certifications
Psychologist

#22879 (05/30/1984 - present)
Texas State Board of Examiners of Psychologists

Certified Health Service Psychologist

#33713 (01/01/1985 - present)
National Register of Health Service Psychologists

Certified Group Psychotherapist

#16184 (01/01/1995 - present)
National Registry of Certified Group Psychotherapists
Professional Statement
My professional mission in my current position at BCM is to assume leadership in the advancement of opportunities for education in the health professions.