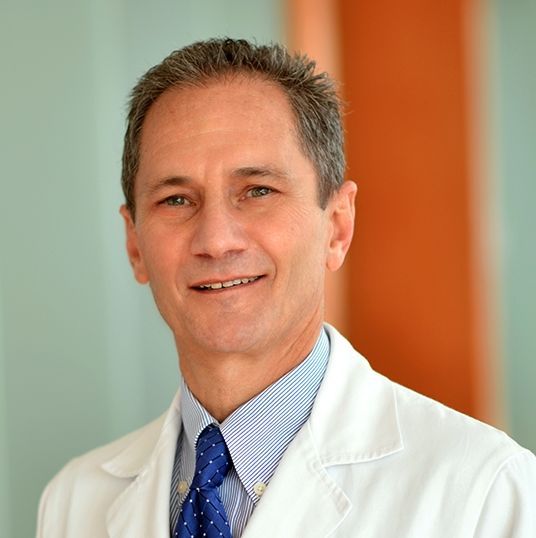 Phone
Websites
Abdominal Transplant and Liver Disease Clinic
VIICTR Research Database
Is this you?Log in to edit your profile.
Positions
Associate Professor of Surgery

Division of Abdominal Transplantation
Baylor College of Medicine

Medical Director, Project ECHO

Baylor St. Luke's Medical Center

Faculty Senator

Baylor College of Medicine
Houston, Texas, United States
Education
Residency in Internal Medicine from St. Louis University Hospital

01/1981 - St. Louis, MO, United States

M.B.B.Ch. from University Of Witwatersrand

01/1976 - Johannesburg, ., South Africa

Fellowship in Gastroenterology from Washington University School of Medicine

St. Louis, Missouri, United States
Certifications
Transplant Hepatology

American Board of Internal Medicine

Gastroenterology

American Board of Internal Medicine

Internal Medicine

American Board of Internal Medicine
Professional Interests
Transplant Hepatology
Cirrhosis
Hepatitis
Liver disease
Liver cancer
Artificial liver support
Professional Statement
Dr. Norman L. Sussman is an active member of Baylor St. Luke's Liver Center. He is Board Certified in Internal Medicine, Gastroenterology, and Transplant Hepatology. His clinical interests cover all aspects of liver disease, and his research interests include assessment and management of acute liver failure, artificial liver support, new agents to treat viral hepatitis, and complications of advanced cirrhosis.
Dr. Sussman is leading an effort to improve medical resources in rural and underserved communities in Texas using a videoconference outreach model. He is also collaborating with a biotechnology company to test a different bio-artificial liver in people with acute liver failure.
Memberships
American Association for the Study of Liver Diseases

Fellow

American Gastroenterological Association

American Federation for Clinical Research

American College of Gastroenterology

American Society of Transplant Physicians

Society of Biomolecular Screening

American Association of Pharmaceutical Scientists

American Society of Transplantation