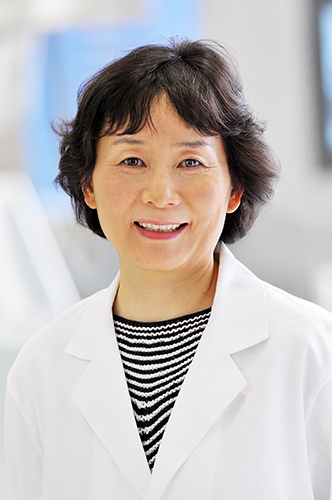 Email
Phone
Websites
THE ROLE OF CIRCDIAN HOMEOSTASIS IN CANCER PREVENTION AND THERAPY
Evolutionary adaptation dictates that most physiological processes in mammals follow a circadian rhythm, which in all species studied is generated by an endogenous circadian clock. The circadian clock constantly couples internal physiology with external environmental cues to provide the best fitness. Recent studies have demonstrated that the prevalence of chronic circadian disruption in industrialized societies due to lifestyle changes significantly increases the risk of various modern-day diseases including metabolic syndromes and cancers.
We have discovered that disruption of the mammalian circadian clock increases the risk of various types of cancer. Our current studies are focused on the role of circadian homeostasis in the prevention and treatment of obesity and metabolic syndromes as well as obesity-related cancers, such as spontaneous hepatocellular carcinoma (HCC), which is previously considered a rare type of cancer in the Western countries but is expected to become a common cancer in the 21st century due to the prevalence of obesity and obesity-related liver metabolic disorders.
Our studies intend to define 1) the role of clock-controlled neuroendocrine homeostasis in prevention of obesity and obesity-related metabolic disorders, 2) the role of liver metabolic disorders and neuroendocrine dysfunction in spontaneous HCC development and progression, and 3) the role of nuclear receptors in spontaneous HCC prevention and treatment. These studies are expected to elucidate the mechanism of cancer as a consequence of chronic malfunction in mammalian physiology and contribute to the development of novel therapeutic strategies for obesity and cancer prevention and treatment.
Is this you?Log in to edit your profile.
Positions
Associate Professor

Pediatrics/MCB
Baylor College of Medicine
Houston, Texas, United States

Member

Dan L Duncan Comprehensive Cancer Center
Baylor College of Medicine
Houston, Texas, United States
Education
Post-Doctoral Fellowship at Ontario Cancer Institute

Toronto, Ontario, Canada

PhD from University Of Calgary

Calgary, Alberta, Canada

MSc from Academia Sinica

Beijing, China

Post-Doctoral Fellowship at Baylor College Of Medicine

Houston, Texas, United States

BSc from Beijing University

Beijing, China
Funding
The Study of the Circadian Rhythm in p53 Signaling/The Role of Leptin in Diet-Induced Obesity

Grant funding from

NIH/NCI, CPRIT and USDA