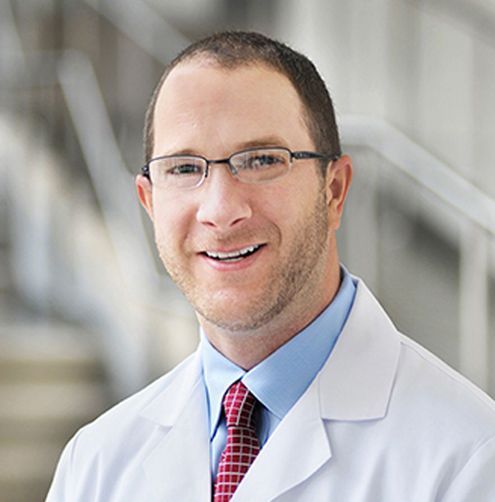 Addresses
Baylor College of Medicine Medical Center McNair Campus (Clinic)

Endocrine Surgery Clinic

Dan L Duncan Comprehensive Cancer Center

7200 Cambridge St, 7th floor

Houston, Texas 77030

United States

(713) 798-2262

endocrinesurgery@bcm.edu REQUEST VIRTUAL VISIT
Is this you?Log in to edit your profile.
Positions
Associate Professor and Chief, Endocrine Surgery

Division of General Surgery
Baylor College of Medicine

Member

Dan L Duncan Comprehensive Cancer Center
Baylor College of Medicine
Houston, Texas, United States
Education
NIH T32 Research Fellowship from The University of Texas Medical School at Houston

Houston, Texas, United States

Endocrine Surgery Fellowship from Royal North Shore Hospital, University of Sydney

St. Leonards, Sydney, Australia

General Surgery Residency from The University of Texas Medical School at Houston

Houston, Texas, United States

MD from University of Oklahoma College Of Medicine

06/2001 - Oklahoma City, OK, United States
Certifications
Board Certified

American Board of Surgery
Honors & Awards
That's the Way! Award

Baylor College of Medicine
An award given by Baylor in recognition of exceptional patient service due to feedback from patients.

National Surgical Forum Research Award in Clinical Outcomes, Patient Safety and Quality

American College of Surgeons

Norton Rose Fulbright Faculty Excellence Award for Teaching and Evaluation

Baylor College of Medicine

Norton Rose Fulbright Educational Grant

Academy of Distinguished Educators
Professional Interests
Pheochromocytoma
Papillary, medullary and follicular thyroid cancer
Paraganglioma
Hyperaldosteronism
Cushing's Syndrome
Familial endocrine disease
Professional Statement
Dr. James Suliburk is a board-certified surgeon specializing in the treatment of tumors of the thyroid, parathyroid, and adrenal gland in Houston and the surrounding area (Bryan-College Station, Austin, San Antonio, Corpus Christi and Beaumont). As a fellowship-trained endocrine surgeon, he specializes in the care of patients with thyroid nodules, goiter, Graves' disease, thyroid cancer, hyperparathyroidism, adrenal masses, pheochromocytoma, Cushing's, and Conn's diseases. His advanced surgical expertise includes minimally invasive parathyroidectomy and thyroidectomy, traditional open thyroidectomy, central, selective and modified radical neck dissection, single incision laparoscopic adrenalectomy, and traditional laparoscopic adrenalectomy.
He conducts research on the clinical outcomes in endocrine surgery in underserved and minority populations, outcomes in acute care and trauma surgery, and in the application of mobile technology to improve peri-operative surgical care and communication with patients to detect of impending complications.
His research program at Ben Taub Hospital and Baylor St. Luke's CHI Medical Center offers opportunities in translational science, clinical outcomes, and mobile technology development/innovation. The research comes from the establishment of comprehensive and multidisciplinary treatment pathways within the endocrine surgical programs at Ben Taub Hospital and Baylor Clinic. In addition Dr. Suliburk works with other colleagues within Baylor College of Medicine to actively seek and develop state of the art treatments for hemorrhagic shock severely injured trauma patients.
Translational research opportunities include development of novel molecular markers and therapeutic targets in endocrine surgical disease (thyroid cancer, hyperthyroidism, hyperparathyroidism, and adrenal tumors), as well as metabolic markers of the endocrine response in severely injured major trauma patients.
Memberships
American College of Surgeons

Fellow

American Thyroid Association

American Association of Endocrine Surgeons

Houston Surgical Society

Association of Academic Surgeons

American Association for the Surgery of Trauma

Surgical Infection Society