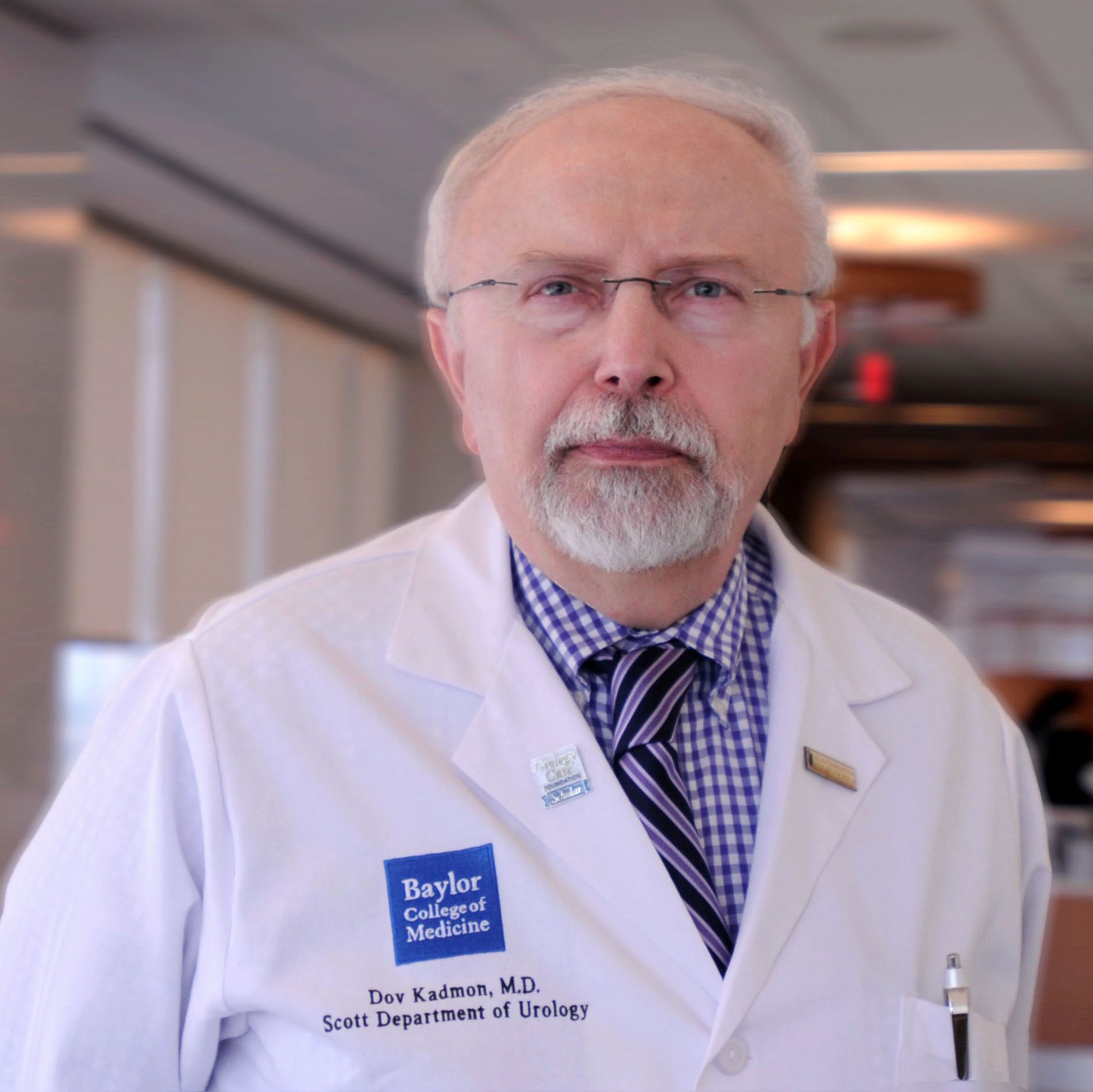 Email
Phone
Addresses
Clinic

Baylor College of Medicine Medical Center

7200 Cambridge, Suite 10B

Houston, Texas 77030

United States

(713) 798-4001
Websites
VIICTR Research Database
Is this you?Log in to edit your profile.
Positions
Professor

Urology
Baylor College of Medicine
Houston, TX, US

Member

Dan L Duncan Comprehensive Cancer Center
Baylor College of Medicine
Houston, Texas, United States
Education
MD from Hadassah Medical School

01/1970 - Jerusalem, Israel

Internship at Jaffa Government Hospital

01/1972 - Tel Aviv, Israel

Residency at Rokah Municipal Governmental Medical Center

01/1976 - Jerusalem, Israel
General Surgery

Residency at Washington University School of Medicine

01/1980 - St. Louis, Missouri, United States
Urology

Fellowship at Washington University Affiliate Hospitals

01/1982 - St. Louis, Missouri, United States
Urologic Oncology (Basic Research, Sponsored by the AUA)
Certifications
American Board of Urology
Professional Interests
Prostate Cancer and Urologic Oncology
Professional Statement
Dov Kadmon, M.D., is a Board-certified urologist and Professor of Urology at BCM. His practice is focused on the diagnosis and treatment of prostate cancer. He is an experienced surgeon, who has performed over 1,000 open radical prostatectomies and over 1,000 robotic-assisted (da Vinci) laparoscopic radical prostatectomies. He offers his patients state-of-the-art surgical techniques as well as an operation tailored to each individual's special needs.
Dr. Kadmon has an extensive record of prostate cancer research, both basic science and clinical. He is recognized nationally and internationally for his contributions to the field and has published over 150 papers in the medical literature. He was awarded numerous grants by the National Cancer Institute to support his research and has served as a consultant to the NCI on the topic of prostate cancer.
Memberships
Southwest Oncology Group

Member

American Medical Association

Member

St. Louis Urological Society

Member

American Urological Association

Member

American Association for the Advancement of Science

Member

The Society of University Urologists

Member

Society for Basic Urologic Research

Member
Skills
Research Interests

Gene therapy and immunotherapy (vaccines) for prostate cancer; biological therapy in prostate cancer; prevention of prostate cancer

Clinical Interests

Prostate cancer and urologic oncology with special interest in prostate cancer surgery