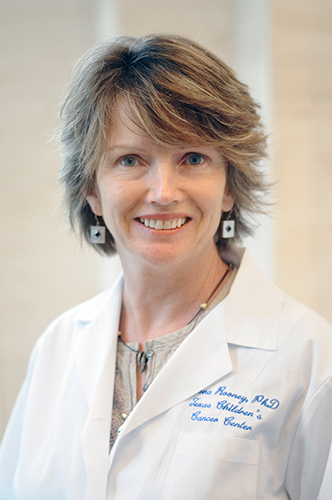 Email
Phone
Websites
Is this you?Log in to edit your profile.
Positions
Professor

Pediatrics-Hem-Onc Cell & Gene
Baylor College of Medicine
Houston, TX, US
Education
Advanced Training from Yale University School Of Medicine

01/1987 - New Haven, CT, United States

Advanced Training from University Of Birmingham

01/1985 - Birmingham, United Kingdom

Advanced Training from University Of Bristol

01/1984 - Bristol, United Kingdom

Ph.D. from University Of Cambridge

01/1981 - Cambridge, United Kingdom

B.Sc. from University Of East Anglia

01/1978 - Norwich, United Kingdom
Professional Interests
Virus-specific T cells for treatment of viral diseases
Professional Statement
Dr. Rooney's research interests are immunotherapies for virus and non-virus-associated malignancies and diseases. In protocols developed with Drs. Helen Heslop, Malcolm Brenner, Stephen Gottschalk and Catherine Bollard, about 150 patients have received EBV or antigen-specific cytotoxic T-cells. These have prevented and cured EBV-associated lymphoma in BMT recipients produced mixed tumor responses, including complete remissions in patients with relapsed EBV-positive Hodgkin's disease and nasopharyngeal carcinoma and have produced clinical remission in chronic-active EBV infections. In the research laboratory, she is developing methods for the activation and expansion of antigen-specific CTLs for the treatment of non-viral cancers, investigating ways to render CTL resistant to immune evasion strategies used by tumor cells to grow in an immunocompetent host and developing means to induce antigen-specific tolerance.
Memberships
Baylor College of Medicine Faculty Senate.

Senator