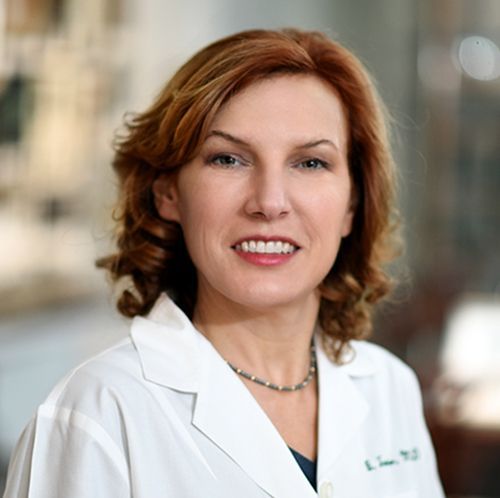 Email
Addresses
McGovern Campus (Lab)

2450 Holcombe, Room 01Y

Houston, Texas 77030

United States

(713) 440-4400

trautner@bcm.edu

Lab

Michael E. DeBakey VA Medical Center

Room: VAMC-4A-330

Mail Stop: BCM285

Houston, Texas 77030

United States
Is this you?Log in to edit your profile.
Positions
Professor and Director, Clinical and Health Services Research

Department of Surgery
Baylor College of Medicine

Professor

Department of Medicine
Section of Health Services Research
Baylor College of Medicine
Education
MD from University of Virginia Medical Center

05/1995 - Charlottesville, VA, United States

Internship at Baylor College of Medicine

06/1996 - Houston, TX, United States
Internal Medicine

A.B. from Princeton University

01/1991 - Princeton, NJ, United States
Certifications
Board Certified

American Board of Internal Medicine
Honors & Awards
Ben and Margaret Love Foundation Bobby Alford Award for Academic Clinical Professionalism

Baylor College of Medicine

Norton Rose Fulbright Faculty Excellence Award for Development of Enduring Educational Materials

Baylor College of Medicine

Barbara and Corbin J. Robertson Presidential Award for Excellence in Education

Baylor College of Medicine
Professional Interests
Urinary tract infections
Healthcare-associated infections
Antimicrobial stewardship
Professional Statement
Barbara W. Trautner, M.D., Ph.D., is an infectious diseases clinician-investigator at Baylor College of Medicine and the Michael E. DeBakey Veterans Affairs Medical Center, affiliated with the Center for Innovations in Quality, Effectiveness, and Safety (IQuESt). Her primary research interest is the development of new strategies for the prevention of catheter-associated urinary tract infection (CAUTI). She has worked in this area for the past 13 years, supported first by an NIH K23 award and then by a VA Career Development Award. While on career development award support, Dr. Trautner obtained her PhD in clinical investigation from Baylor College of Medicine Graduate School of Biomedical Sciences. Her interest in CAUTI prevention has led her to develop two productive branches of investigation, one in health services research and one in microbiology translational research.
Dr. Trautner's outcomes research has focused on reducing antimicrobial overuse, particularly for the extremely common condition of catheter-associated asymptomatic bacteriuria. Her team recently completed a successful VA Health Services Research and Development merit review project utilizing guidelines implementation to decrease inappropriate treatment of catheter-associated asymptomatic bacteriuria. She is also involved in a nationwide project funded by the Agency for Healthcare Research and Quality to decrease CAUTI and antimicrobial overuse in long-term care facilities.
The overall goal of Trautner's translational research has been to develop novel strategies for prevention of CAUTI in persons who have chronic bacteriuria, such as those with neurogenic bladders or chronic indwelling catheters. One area of investigation is bacterial interference, or using benign bacteria to prevent symptomatic infection with pathogens. In clinical trials Dr. Trautner's group utilized urinary catheters coated with a biofilm of benign E. coli to achieve bladder colonization and protection from CAUTI. Previous work also included nanoscale modification of the urinary catheter surface to create a protective biofilm.
In addition to her research, she has held administrative and educational responsibilities as Director of the Infectious Diseases Fellowship Program from 2007-2012, and the VA Associate Chief of Medicine and VA Internal Medicine Residency Program Site Director from 2012-2014.
Memberships
Infectious Diseases Society of America

Fellow

American Medical Association

American College of Physicians

Phi Beta Kappa

Sigma Xi Scientific Research Society

Surgical Outcomes Club

07/2014 - present

Surgical Infection Society

07/2014 - present

Association for Academic Surgery

07/2014 - present

Society for Healthcare Epidemiology of America

06/2014 - present

Baylor College of Medicine

Senator, Department of Medicine (10/2015 - 09/2016)