Master
Media Component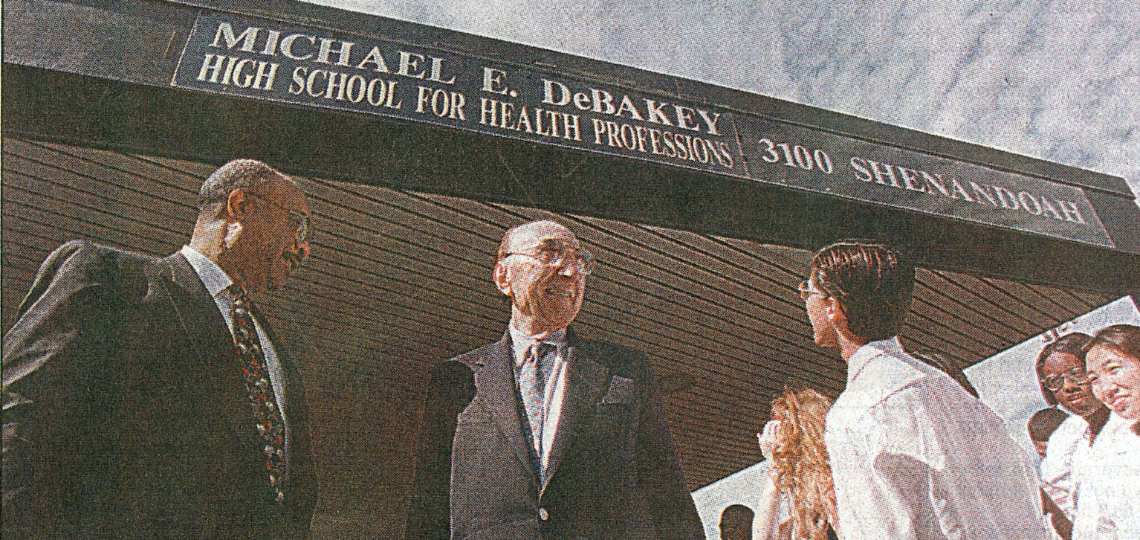 Content
The Michael E. DeBakey High School for Health Professions is celebrating the 50th anniversary of its founding in 1972. The first high school for health professions in the country, DeBakey High School was created through a partnership between HISD and Baylor College of Medicine with the goal of combining traditional high school curriculum and health-focused subjects to increase interest and accessibility to health professions among high school students. In 1996 the high school was renamed the Michael E. DeBakey High School for Health Professions, carrying on the legacy of revolutionary surgeon. DeBakey High School partners with various institutions within the world-renowned Texas Medical Center to provide their students with hands-on experience in clinical rotations, operating rooms and more. 
Heading
DeBakey High School's History
Content
Join Dr. Judith Campbell, graduate of the class of 1977, and current senior of DeBakey High School Marthella Diaz on a video tour of the campus.
Content
A lot has changed after 50 years of providing world class education to Houston-area students. Check out snapshots of what the curriculum offerings looked like then vs. now.
Learn More
Heading
Alumni Spotlights
Content
Half a century of students have graduated from DeBakey High School, but where are they now? Read alumni stories about the impact this high school made on their lives.
Learn More