Master
Heading
Facility Location
Content
The Genetically Engineered Mouse Core is located in the Alkek Building for Biomedical Research (ABBR) Room R223 – A Mouse Barrier Facility; Alkek Building N630, N603.01 (drop-off).
Content
Major equipment includes:
Nikon Eclipse Te300 Microscopes with Hoffman objective lenses
Nikon Diaphot inverted microscopes
Narishige micromanipulators
SMZ 800 dissecting microscopes
SMZ 1000 dissecting microscopes
FemtoJet Microinjectors
Sutter P-97 horizontal pull
de Fonbrune Microfuge
Bio-Cool BCIII-80A00
CryoSafe SSBA LN2 storage units
Osmometer
Heading
Embryo Microinjection
Media Component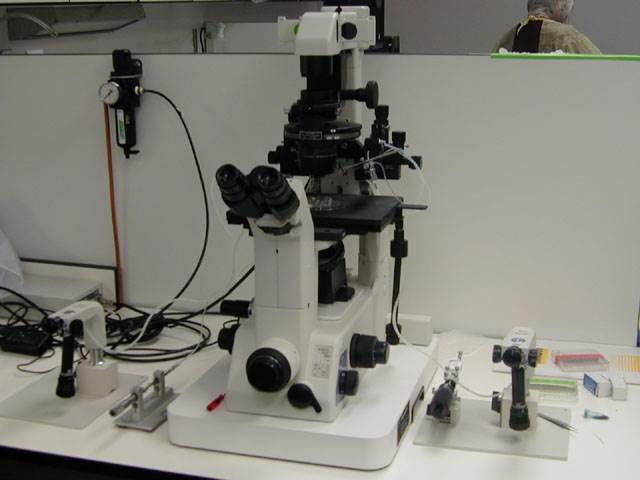 Content
The embryos are microinjected with the aid of an inverted microscope equipped with differential contrast optics, usually Nomarski or Hoffman objective lenses, and micromanipulators.
Media Component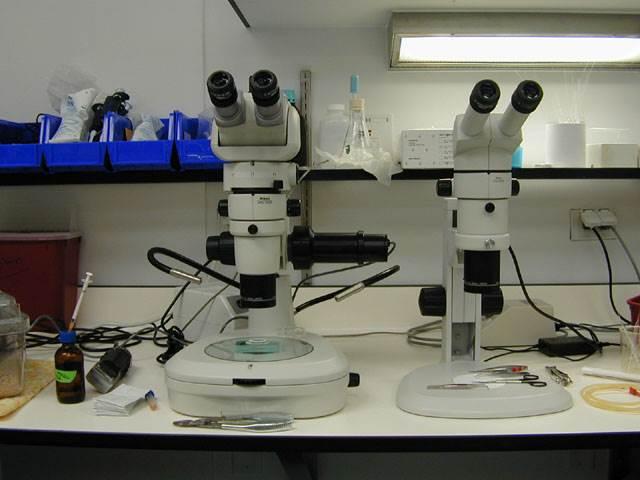 Content
The success of generating genetically engineered mice is the ability to transfer the embryos that have undergone the specific manipulation to female mice and have these mice successfully gestate those embryos.
Heading
BioCool Apparatus with Embryos Straws for Cryopreservation
Media Component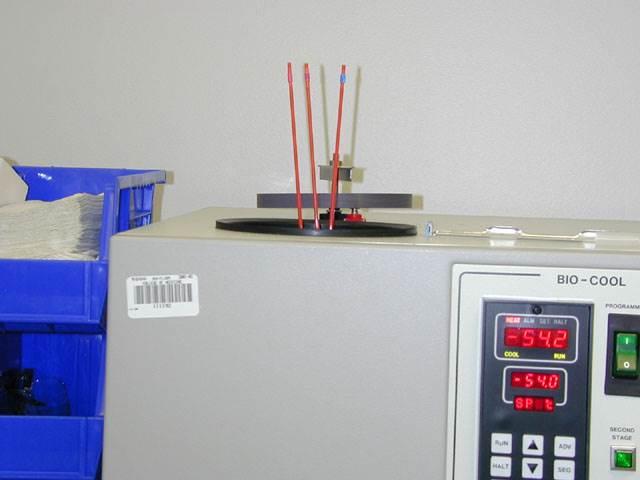 Heading
Service Scheduling
Content
All scheduling of services from the GEM Core is done through iLab. View scheduling information.