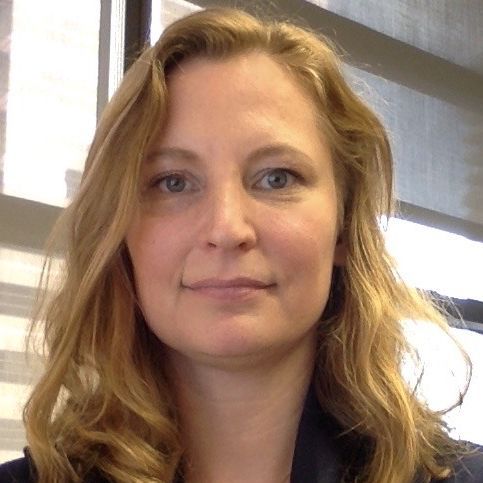 Email
Phone
Addresses
Baylor College of Medicine (Office)

Center for Human Immunobiology

Feigin Center 430.02

Mail Stop: BCM320

Houston, Texas 77030

United States

(832) 824-2588

silke.paust@bcm.edu
Websites
Silke Paust's LinkedIn profile
Is this you?Log in to edit your profile.
Positions
Assistant Professor

Department of Pediatrics
Center for Human Immunobiology
Texas Children's Hospital, Baylor College of Medicine
Houston, Texas, United States
Dr. Paust's laboratory focuses on the exploitation of Natural Killer cell mediated effector functions for the prevention and treatment of human disease.

Member

Dan L Duncan Comprehensive Cancer Center
Baylor College of Medicine
Houston, Texas, United States
Education
PhD from Harvard Medical School

06/2005 - Boston, Massachusetts, United States
Professional Statement
The goal of my research program is centered on my novel post-doctoral discovery that subsets of Natural Killer (NK) cells are long-lived adaptive immune cells capable of antigen-specific immunological memory to viruses and altered self, giving precedent to investigations that seek to exploit NK cell activity to prevent or cure viral infection or malignancy [1, 2]. Indeed, experimental manipulation of NK cell activity in mice, via active or passive (antibody) vaccination, significantly enhances host protection from infection, or in some cases elicits cure [1, 2]. Thus, my laboratory is currently pursuing four specific goals: We seek to (i) understand NK cell responses and their contributions to host protection from influenza A, Human Immunodeficiency Virus (HIV) and Flavivirus infection (dengue, Zika) and in response to malignancy, (ii) develop and test novel vaccines and therapeutic approaches that elicit potent NK cell-mediated effector functions and immune memory, (iii) determine the efficacy of novel adoptive NK cell-based immunotherapies to treat chronic viral infection or solid tumors, and (iv) to identify the molecular mechanism(s) of immunological memory in murine and human NK cells. To facilitate this research my laboratory either uses established mouse models of influenza A virus infection, or humanized mice that harbor a human immune system, or a human donor-matched immune system and a solid tumor, which we generate in house by transplantation, in addition to clinical samples.
My scientific training as made me an expert in the fields of infectious diseases and cancer immunology, and I have the necessary leadership and motivation to successfully carry out my proposed research projects and collaborative work: My experiences include project management skills as the lead PI on two multi-investigator RO1s, one for the development of novel oral vaccines to prevent HIV infection by targeting memory NK cells and HIV-specific ADCC to the gastrointestinal mucosa (RO1), the other aimed at developing a universal MAb-based influenza A therapeutic. Together with Dr. Blish at Stanford, I am an MPI on an R56 proposal for the evaluation of how antigen exposure shapes NK diversity and responses and susceptibility to HIV, as well as the lead PI on a multi-investigator grant for the development of novel NK cell and antibody based immunotherapies to treat solid tumors in a translational model of lung cancer (HELIS). In addition, I collaboratively serve as a co-investigator on Dr. Rico Hesse's (BCM) RO1 for the elucidation of the innate immune response to dengue virus infection in humanized mice, and a co-investigator on Dr. Orange's (TCH and BCM) RO1 for the identification and evaluation of novel immune deficiency genes. I also have multiple high impact publications in basic and clinical research journals.
Currently, I have joint appointments in the Immunology graduate program, the Molecular Virology and Microbiology graduate program, the Translational Biology and Molecular Medicine graduate program, and the Integrative Molecular and Biomedical Sciences graduate program, and I am a member of the Dan L Duncan Cancer Center (DLDCC) at Texas Children's Hospital. All of her departments, centers and graduate programs offer weekly seminar series and annual retreats, providing me with the opportunity to interact and collaborate with a number of investigators with various expertises and at different stages of career, who are available for informal and formal mentoring. For the past two years, I also chaired the weekly Center for Human Immunobiology seminar series, with participation of invited speakers from the Center, various academic and clinical departments of Baylor College of Medicine and Texas Children's Hospital, Methodist Hospital, MD Anderson Cancer Center and Rice University. Occasionally, national and international leaders in the field of Immunology are also invited to present as part of this series. Further, the Center for Human Immunobiology hosts an annual three daylong scientific retreat for all its members, which gives every member the opportunity to present their work to their colleagues, which fosters a multidisciplinary translational scientific environment, encourages collaborations and stimulates interdisciplinary scientific discussions. Once a year, the Center hosts the Dr. William T. Shearer Symposium, a daylong symposium that includes presentations by national and international experts on primary immunodeficiency and clinical immunology, and I am honored to be an invited presenter for this event in 2017.
These resources have enabled me to quickly build an excellent research team of junior faculty, postdoctoral fellows, students and technicians in her three years at Baylor College of Medicine and Texas Children's Hospital. I am looking forward to my continued work on the role of NK cell biology in innate and adaptive immunity and host protection.
Selected Publications
"https://www.ncbi.nlm.nih.gov/sites/myncbi/silke.paust.1/bibliography/47563634/public/?sort=date&direction=ascending."
Funding
Harnessing iPSC-derived pancreatic β islets and humanized mice to fight type 1 diabetes.

- #30-DK079638 Paust (PI)
Grant funding from

BCM

The goal of this research is to cure type 1 diabetes by β islet transplantation and prevention of graft rejection.

Harnessing M2e-Specific Monoclonal Antibodies As Influenza A Therapeutics.

- #Alkek Pilot Award Paust (PI)
Grant funding from

Albert and Margaret Alkek Foundation, Houston, TX

The objective of this proposal is to develop and characterize novel influenza A matrix protein 2 extracellular domain-specific MAb-based therapeutics for the treatment of Influenza A infection.

Evaluation of a novel oral HIV vaccine in mice.

- #Pediatrics Pilot Award Paust (PI
Grant funding from

BCM

The goal of this project is to evaluate antigen presentation pathways and lymphocyte activation by a novel pollen- based oral HIV vaccine in mice.

Harnessing NK Memory To Protect Against HIV Infection

- #R01 AI116282-01
Grant funding from

NIH

The goal of this proposal is to examine the potential of a novel oral pollen-grain-based HIV envelope vaccine to elicit HIV-specific mucosal immunological memory in Natural Killer cells, which may result in the development of a protective HIV vaccine.

Shaping NK repertoires and HIV responsiveness via antigen exposure

- #R56 AI124788
Grant funding from

NIH

The goal of this proposal is to determine how antigen exposure shapes NK diversity and responses to HIV.

The Helis Medical Foundation Baylor College of Medicine Collaboration Award

The Helis Medical Foundation Baylor College of Medicine Collaboration

The Helis Medical Foundation Baylor College of Medicine Collaboration Award. PI - Paust
Sponsor: The Helis Medical Foundation 04/01/2016 - 03/31/2019
Natural Killer Cell Immunotherapy To Cure Lung Cancer
The goal of this proposal is to develop novel immunotherapies to elicit clinically relevant Natural Killer cell-mediated anti-tumor responses.

Mechanisms Of Protection of Universal Therapeutic Antibodies To Influenza A

- #RO1 AI130065
Grant funding from

NIH

The goal of this project is to develop a universal prophylactic and/or therapeutic agent to prevent or treat influenza A infection and associated pathologies, via the development of a cocktail of Matrix Protein 2 extracellular domain-specific monoclonal antibodies most effective at reducing influenza A virus replication and associated pathology while preventing immune escape.

Curing Chronic HIV Infection With Adoptive Natural Killer Cell Immunotherapy

- #P30 AI036211-20 CFAR PILOT
Grant funding from

NIH

Curing Chronic HIV Infection With Adoptive Natural Killer Cell Immunotherapy.

Molecular Origin of NK memory

Grant funding from

ASH BRIDGE AWARD

Molecular Origin of NK memory

Adoptive Natural Killer Cell Mediated Lung Cancer Immunotherapy

Grant funding from

DLDCC

Adoptive Natural Killer Cell Mediated Lung Cancer Immunotherapy

Targeting Tumor Associated Myeloid Derived Suppressor Cells With Adoptive Natural Killer Cell Immunotherapy For The Treatment Of Lymphoma And Solid Tumor

Grant funding from

NCI

Targeting Tumor Associated Myeloid Derived Suppressor Cells With Adoptive Natural Killer Cell
Immunotherapy For The Treatment Of Lymphoma And Solid Tumor
Intellectual Property
MODULATION OF NK CELL ANTIGEN SPECIFIC EFFECTOR ACTIVITY BY MODULATION OF CXCR6 (CD186)

Product Patent #WO2011068870A2, WO2011068870A3 (approved)
The instant invention is based, at least in part, on the discovery that CXCR6 plays a critical role in antigen- specific effector function of NK cells. Accordingly, the invention provides, among other things, methods for modulation of antigen- specific NK cell effector function, methods for identifying modulators of antigen- specific NK cell effector function.
Co Inventors: Dr. Ulrich von Andrian