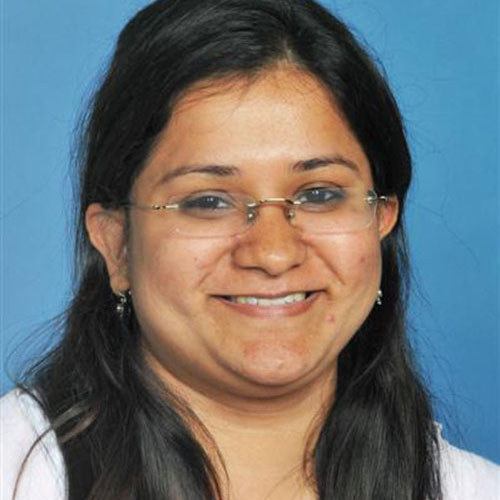 Email
Phone
Websites
Is this you?Log in to edit your profile.
Positions
Predoctoral Fellow (GS)

Translational Biology and Molecular Medicine
Baylor College of Medicine
Houston, TX, US
Basic Science Mentor: Ignatia Van den Veyver
Clinical Mentor: Carlos Bacino
Education
BSc from Sri Bhagawan Mahaveer Jain College

Bangalore

MSc from Vellore Institute of Technology

Vellore, India
Selected Publications
Mahadevan S*, Wen S*, Wan YW, Peng HH, Otta S, Liu Z, Iacovino M, Mahen EM, Kyba M, Sadikovic B, Van den Veyver IB.. "NLRP7 affects trophoblast lineage differentiation, binds to overexpressed YY1 and alters CpG methylation. Hum Mol Genet. Feb 1;23(3):706-16.." 2014
"No evidence for mutations in NLRP7 and KHDC3L in women with androgenetic hydatidiform moles. Prenat. Diagn., 33: 1242–1247.." 2013
"No evidence for mutations in NLRP7, NLRP2 or KHDC3L in women with unexplained recurrent pregnancy loss or infertility. Hum Reproduction.." 2014
"Paternally inherited microdeletion at 15q11.2 confirms a significant role for the SNORD116 C/D box snoRNA cluster in Prader-Willi syndrome. Eur J Hum Genet. Nov;18(11):1196-201." 2010
"Structures and molecular mechanisms for common 15q13.3 microduplications involving CHRNA7: benign or pathological? Hum Mutat. Jul;31(7):840-50.."