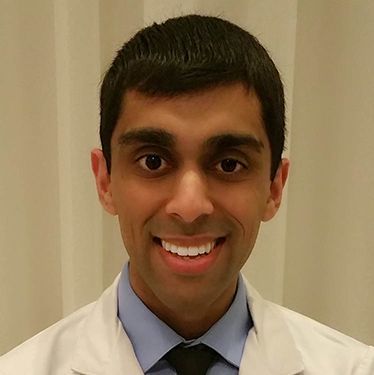 Email
Addresses
Lab

BCM-Ben Taub Research Center

Room: BCMT-S104X

Mail Stop: BCM240

Houston, Texas 77030

United States
Is this you?Log in to edit your profile.
Positions
MD/PhD Student

Texas A&M College of Medicine
Houston, TX, US
I am an MD/PhD student at Texas A&M. I was fortunate to have the opportunity to conduct my PhD at the Baylor College of Medicine at the Center for Advanced MRI under the guidance of Dr. David Eagleman, PhD and Dr. David Ress, PhD. After completing my PhD in 2016, I moved across the street to the Houston Methodist Hospital to complete my clinical rotations for my M3 and M4 years.
Education
BS from Massachusetts Institute of Technology

06/2009 - Cambridge, Massachusetts, United States
Electrical Engineering and Computer Science

BS from Massachusetts Institute of Technology

06/2009 - Cambridge, Massachusetts, United States
Brain and Cognitive Sciences

MD-PhD from Texas A&M College of Medicine

05/2018 - Houston, Texas, United States
PhD in Neuroscience
Memberships
Radiological Society of North America

American Medical Student Association

American Physician Scientist Association

Society for Neuroscience

Organization for Human Brain Mapping

American Roentgen Ray Society

American Society of Neuroradiology

Society for Interventional Radiology