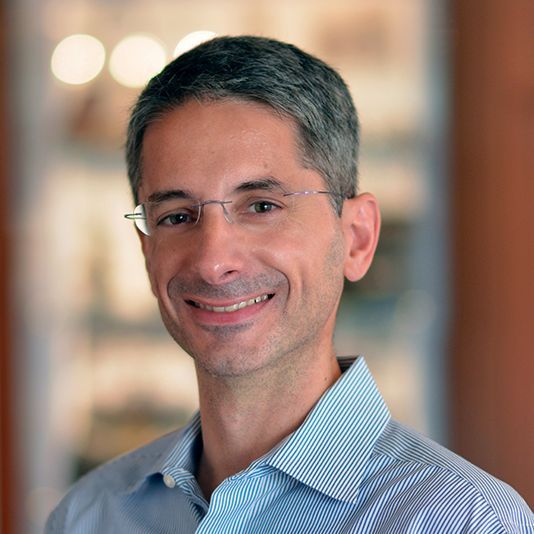 Addresses
Department of Neurology (Office)

Baylor College of Medicine Medical Center

McNair Campus

7200 Cambridge St., 9th Floor, MS: NB302

Houston, Texas 77030

United States
Websites
VIICTR Research Database
Is this you?Log in to edit your profile.
Positions
Associate Professor

Neurology and Molecular & Human Genetics
Baylor College of Medicine

Lead Physician

Neurogenetics Clinic
Baylor College of Medicine
Education
MD from University of Padua School of Medicine

11/1990 - Padua, Italy

Fellowship at University of Padua School of Medicine

05/1992 - Padua, Italy
Molecular Biology

Post-Doctoral Fellowship at Columbia University

06/1997 - New York, New York, United States
Molecular Genetics

Internship at Mount Sinai School of Medicine - Cabrini Medical Center

06/1998 - New York, New York, United States
Internal Medicine

Residency at University of Michigan

06/2001 - Ann Arbor, Michigan, United States
Neurology

Clinical Fellowship at Baylor College of Medicine

06/2003 - Houston, TX, United States
Clinical Genetics

Post-Doctoral Fellowship at Baylor College of Medicine

06/2004 - Houston, TX, United States
Neurogenetics
Certifications
Board Certification in Neurology

01/01/2009 - present
American Board of Psychiatry and Neurology
Professional Interests
Neurogenetics
Movement Disorders
Neurodegenerative Diseases
Genetic and molecular studies of disease pathogenesis in Parkinson's disease
Traumatic brain injury
Professional Statement
My laboratory uses a combination of clinical, genetic, and molecular approaches to study the pathogenesis of Parkinson's disease, the second most common neurodegenerative disease, and traumatic brain injury.
Parkinson's disease (PD) is a multifactorial neurological disorder. Several genes and pathways have been implicated in its pathogenesis and environmental factors have been shown to either cause parkinsonism or to be associated with an increased risk of PD. However, the relationships between these pathways remain to be elucidated. We have identified a number of novel protein-protein interactions with the products of known PD disease genes. We are currently characterizing the functional role of selected interactions, focusing on those shared between different PD genes.
Traumatic brain injury (TBI) is a major cause of death or life-long disability in people of all ages. Considerable variability exists in the clinical outcome after TBI, which is only partially explained by known factors. Clinical data suggest that one of these factors is the presence of individual differences in susceptibility to the effects of trauma. However, the cellular and molecular pathways underlying this heterogeneity remain largely unknown. We hypothesize that outcome from TBI correlates, at least in part, with differences in individual susceptibility to axonal injury. We have developed in vitro models of cellular and axonal injury relevant to the pathogenesis of TBI using induced pluripotent stem cell-derived neurons obtained from TBI patients. We are currently studying the responses of human glutamatergic cortical projection neurons to insults known to occur in TBI.