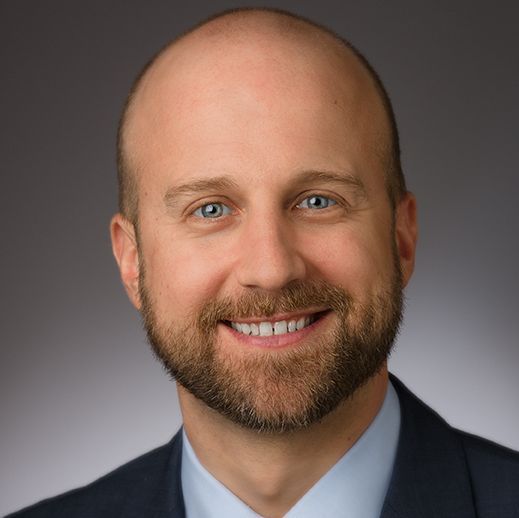 Phone
Addresses
Office

The Menninger Clinic

12301 Main St

Houston, Texas 77035

United States
Is this you?Log in to edit your profile.
Positions
Associate Professor

Psychiatry & Behav Sciences
Baylor College of Medicine
Houston, TX, US
Education
MD from University of Chicago Pritzker School of Medicine

05/2006 - Chicago, Illinois
Early Acceptance Program

AB from University of Chicago

06/2002 - Chicago
Summa Cum Laude, College Honors Scholar

Residency at University of Michigan

06/2010 - Ann Arbor, Michigan, United States
Chief Resident
Certifications
Board Certified - Psychiatry

American Board of Psychiatry and Neurology

Board Certified - Behavioral Neurology & Neuropsychiatry

United Council on Neurologic Subspecialties
Professional Interests
Neuropsychiatry
Brain Stimulation Therapies
Consultation Liaison Psychiatry / Psychosomatic Medicine
Medical Leadership
Health Care Delivery / Health Services
Quality Improvement
Professional Statement
Dr. Justin Coffey currently serves as Vice President and Chief Information Officer at the Menninger Clinic, where he is also the Medical Director of the Menninger Center for Brain Stimulation. Dr. Coffey was recruited to the Baylor College of Medicine in 2014, prior to which he served as the Medical Director of the Center for Brain Stimulation Therapies at Henry Ford Hospital, as Chief of Consultation Liaison Psychiatry at Henry Ford Health System, and as Director of Project Helios for Behavioral Health Services at Henry Ford Health System.
Dr. Coffey's clinical interests focus on brain-behavior relations in patients suffering from severe mood disorders and movement disorders, including catatonia. He has been recognized as a gifted medical educator (AADPRT Ginsberg Fellow, Golden Beeper Award, Herbert Schmale Award, Frankwood Williams Award, David Leach MD Award) and an up-and-coming health care leader (American Psychiatric Association Leadership Fellow, Henry Ford Health System Advanced Leadership Academy Fellow). His academic work is in the fields of suicide prevention and health care delivery. He has led the Perfect Depression Care Spread initiative at Henry Ford Health System, and he has worked with the Institute for Healthcare Improvement (IHI) to develop the Open School of Health Professions.
He is by training a neuropsychiatrist, by inspiration a medical educator, by interest a student of quality improvement and health care delivery, by rearing a family man, and by nature someone who performs best in thoughtful conversation with others.
His personal philosophy on practicing medicine is that if you listen actively and observe carefully, the patient will tell you everything you need to know.
Selected Publications
Coffey MJ.. "Perfect depression care spread: The traction of zero suicides.." J Clin Outcomes Manage. 2015
Coffey MJ, Coffey CE, Ahmedani BK.. "Suicide in an HMO population.." JAMA Psychiatry. 2015
Ahmedani BK, Simon GE, Steward CS, Beck A, Waitzfelder BE, Rossom R, Lynch F, Owen-Smith A, Hunkeler EM, Whiteside U, Operskalski BH, Coffey MJ, Solberg LI.. "Health care contacts in the year before suicide death.." J Gen Intern Med. 2014 February 25 Pubmed PMID: 24567199
Ahmedani BK, Coffey CE, Coffey MJ.. "Collecting mortality data to drive real-time improvement in suicide prevention.." AM J Managed Care. 2013 Pubmed PMID: 2451197
Coffey CE, Coffey MJ, Ahmedani BK.. "an update on perfect depression care.." Psychiatric Services. 2013 Pubmed PMID: 23543176
Memberships
American Psychiatric Association (APA)

Fellow

American Medical Association (AMA)

American Neuropsychiatric Association (ANPA)

International Society for ECT & Neurostimulation (ISEN)

Secretary