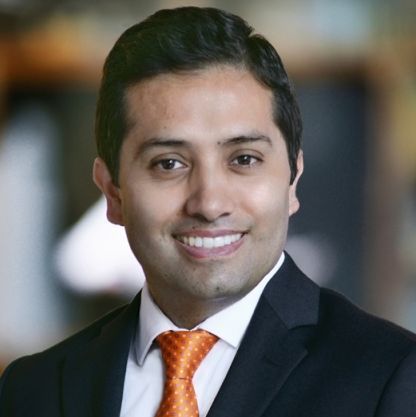 Phone
Addresses
Baylor College of Medicine Medical Center, McNair Campus (Clinic)

7200 Cambridge St., 8th Floor, Suite 8B

Houston, Texas 77030

United States

(713) 798-0950

Clinic Website

Baylor College of Medicine Medical Center, McNair Campus (Office)

7200 Cambridge St., 8th Floor, Suite 8B

Houston, Texas 77030

United States

(713) 798-0950

Clinic Website
Is this you?Log in to edit your profile.
Positions
Assistant Professor

Department of Medicine
Gastroenterology and Hepatology
Baylor College of Medicine
Houston, TX, US
Board Certifications
American Board of Internal Medicine
American Board of Internal Medicine- Gastroenterology & Hepatology
Clinical Interests
Esophageal motility disorders & Swallowing disorders (dysphagia)
Barrett's Esophagus
Eosinophilic Esophagitis
Colorectal Cancer Screening. EMR (Endoscopic Mucosal Resection)
Gastroesophageal Reflux Disease (GERD), acid and non-acid reflux, refractory reflux
Esophageal testing: High resolution manometry, impedance and pH monitoring
Education
MD from Universidad Nacional De Colombia

Bogota, Colombia

Internship at Internal Medicine- New York Medical College

Valhalla, NY

Residency at Internal Medicine- New York Medical College

NY, Valhalla

Clinical Fellowship at Esophageal Disorders- Medical University of South Carolina

Charleston, SC

Clinical Fellowship at Gastroenterology- New York Medical College

Valhalla, NY
Dr. Arevalo is a specialist in swallowing disorders, esophageal diseases and gastrointestinal motility. He is an expert in esophageal testing including high resolution manometry, multichannel intraluminal impedance pH studies, capsule-based pH monitoring.
Dr. Arevalo performs diagnostic and therapeutic endoscopic procedures for complex esophageal disorders (including endoscopic pneumatic dilatation), video capsule endoscopy, wireless motility capsule, endoscopy, colonoscopy procedures, and EMR (Endoscopic Mucosal Resection).
He received his medical degree from Universidad Nacional de Colombia. His educational background includes General Surgery Residency experience in Colombia during which Dr. Arevalo decided to pursue further research opportunities and came to the United States to work with Dr. Jeffrey Ponsky world-renowned innovator of surgical and endoscopic techniques at the Minimally Invasive Surgery Center, Cleveland Clinic Foundation in Ohio.
His extensive training includes an Internal medicine residency and Gastroenterology fellowship at New York Medical College in New York as well as a clinical research fellowship in Esophageal Motility Disorders at Medical University of South Carolina in Charleston under the guidance of Dr. Donald Castell, internationally recognized as a leading authority on diseases of the esophagus and esophageal function.
Memberships
American College of Gastroenterology

American Society of Gastrointestinal Endoscopy

American Gastroenterological Association

American Neurogastroenterology and Motility Society
Honors & Awards
Award in recognition of Leadership status. Assistant Chief Medical Resident. New York Medical College

2009

Award Outstanding community service. New York Medical College

2009