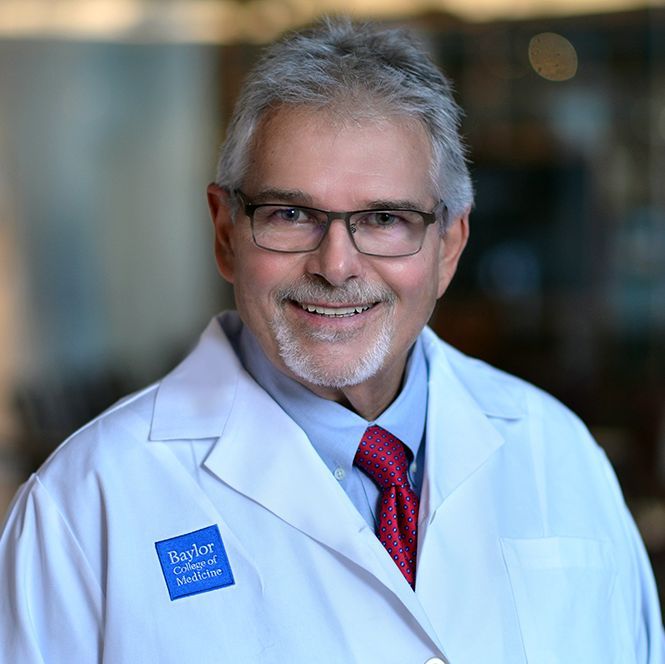 Email
Phone
Addresses
Baylor Clinic (Clinic)

6620 Main St.

Suite 1250

Houston, Texas 77030

United States

(713) 798-7700

Family Medicine Site
Websites
Is this you?Log in to edit your profile.
Positions
Professor

FCM-Clinical Private Practice
Baylor College of Medicine
Houston, TX, US

Chief Medical Information Officer

Baylor College of Medicine
Education
Fellowship at Wesley Hospital

01/1980 - Wichita, KS, United States

Residency at Wesley Hospital

01/1978 - Wichita, KS, United States

BS from Kansas State University

01/1974 - Manhattan, Kansas, United States
Certifications
Diplomate

08/01/1980 - present
American Board of Family Medicine
Continuously certified and recertified by the ABFM and current certification up to date.
Professional Statement
After starting my career in private practice, I have enjoyed working in academic environments in a variety of roles. Most recently, I serve as Medical Director of analytics for the Faculty Group Practice, the Medical Director for the Corporate Care Program and Medical director for Quality and Interim CMO for the Baylor St Luke's Health Network.
Selected Publications
Opekun AR, Abdalla N, Sutton FM, Hammoud F, Kuo GM, Torres E, Steinbauer J, Graham DY. "Urea breath testing and analysis in the primary care office.." J Fam Pract. 2002 December;51(12):1030-2. Pubmed PMID: 12540328
Volk RJ, Steinbauer JR, Cantor SB, Holzer CE. "The Alcohol Use Disorders Identification Test (AUDIT) as a screen for at-risk drinking in primary care patients of different racial/ethnic backgrounds.." Addiction. 1997 February;92(2):197-206. Pubmed PMID: 9158231
Wu C, Steinbauer JR, Kuo GM. "Development of a Web-based quarterly profile of providers in ATP III study.." 2005:1159. Pubmed PMID: 16779445
Projects
Chief Medical Information Officer

Baylor College of Medicine (08/2009 - 06/2016)
Houston

Medical Director Express Care Clinic

Baylor College of Medicine (07/2009 - 10/2014)
Houston
Skills
Express Care

I provide services for patients in the Express Care Clinic. Our services include rapid appointments for minor illness and for patients with illnesses who may need to see a specialist in our Faculty Practice. The Express Care Clinic does not provide routine physicals or chronic disease management but can refer you to a continuity Primary Care Physician for these services if needed.

Primary Care

Primary care of acute health problems

Family Medicine

Practice limited to acute health care