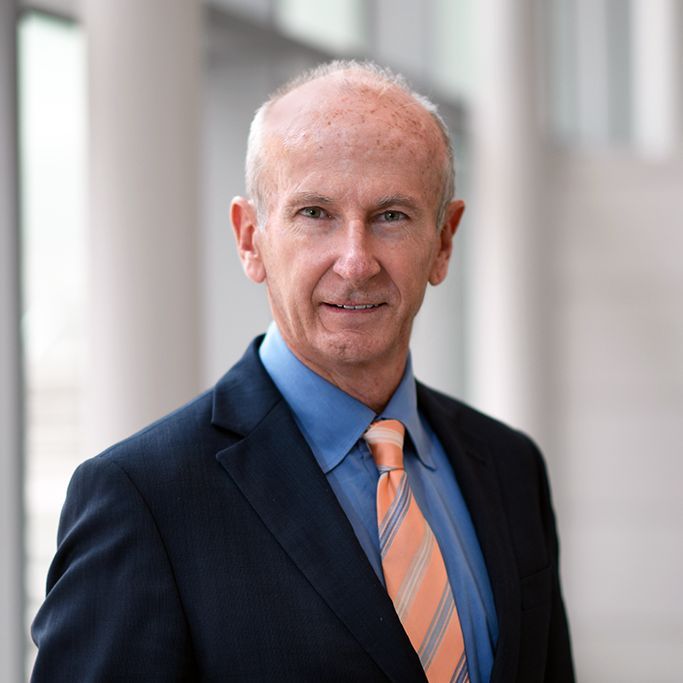 Addresses
Baylor College of Medicine (Office)

One Baylor Plaza

Room: BCMD-310DL

Mail Stop: BCM420

Houston, Texas 77030

United States

(415) 533-1954

christopher.scott@bcm.edu
Websites
Follow me on ResearchGate. Full-text publications available under Contributions tab.
Personal and Professional Twitter account
Personal Facebook page
Is this you?Log in to edit your profile.
Positions
Dalton Tomlin Chair of Medical Ethics and Health Policy

Baylor College of Medicine
Houston, Texas

Member

Dan L Duncan Comprehensive Cancer Center
Baylor College of Medicine
Education
BA from University of Colorado

05/1978 - Boulder, Colorado, United States

MA from Stanford University

05/2005 - Stanford, California, United States
Ethics and Policy

PhD from University of British Columbia

09/2013 - Vancouver, Canada
Policy and Ethics
Professional Interests
Empirical ethics
First-in-human clinical trials
Genomics and gene editing
Stem cells and regenerative medicine
Ethics of entrepreneurship
Medical tourism
Public Outreach
Professional Statement
Dr. Scott is the Dalton Tomlin Chair in Medical Ethics and Health Policy. He received his BA in biology and biopsychology from the University of Colorado (Boulder), his MLA in ethics and policy from Stanford University, and his Ph.D. from the University of British Columbia, Vancouver. His research uses qualitative and quantitative approaches to study the ethical, legal, social, and policy implications of emerging biotechnologies and clinical medicine. Dr. Scott is an emeritus faculty and senior research scholar at the Stanford University Center for Bioethics and past Director of the Stanford Program on Stem Cells in Society.
Selected Publications
Senatore V, Scott CT, Sebastiano V. "Patenting Parthenotes in the US and Europe." Nat Biotechnol. 2015 December 9;33(12):1232-1243. Pubmed PMID: 26650007
Senatore V and Scott CT. "Europe's Landmark Decisions on Stem Cell Patents: Hope or Mere Illusion." AIPLA Quarterly. 2015 June;43(3):241-288.
Scott CT. "Backwards by Design: Building ELSI into a Science Curriculum." Hastings Cent. Rep.. 2015 May;45(3):26-32. Pubmed PMID: 25944206
Sharma A and Scott CT. "The Ethics of Publishing Human Germline Research." Nat Biotechnol. 2015 June;33(6):590-2. Pubmed PMID: 26252145
Jacob KJ, Longstaff H, Scott CT, Illes J. "Focus on the People and the Science Will Follow." Stem Cell Rev. 2015 August 11;4:533-9. Pubmed PMID: 26022505
Scott CT and DeFrancesco L. "Selling Long Life." Nat Biotechnol. 2015 January;33(1):31-40. Pubmed PMID: 25574633
Scott CT and Magnus D. "Wrongful Termination: Lessons From the Geron Clinical Trial." Stem Cells Transl Med. 2014 December;3(12):1398-401. Pubmed PMID: 25298371
Liu EY and Scott CT. "Great Expectations: Autism Spectrum Disorder and Induced Pluripotent Stem Cell Technologies." Stem Cell Rev. 2014 April;10(2):145-50. Pubmed PMID: 24488263
Chang W, Bank TC, Scott CT. "Fit to Print: Media Accounts of Unproven Medical Treatments Across Time." AJOB Primary Research. 2014 January;5(1):33-43.
Scott CT, McCormick JB, DeRouen MC, Owen-Smith J. "Democracy Derived? New Trajectories in Pluripotent Stem Cell Research." Cell. 2011 June 10;145(6):820-826. Pubmed PMID: 21663787
Scott CT, DeFrancesco L.. "Gene therapy's out-of-body experience.." Nat Biotechnol.. 2016 June 9;34(6):600-607. Pubmed PMID: 27281416