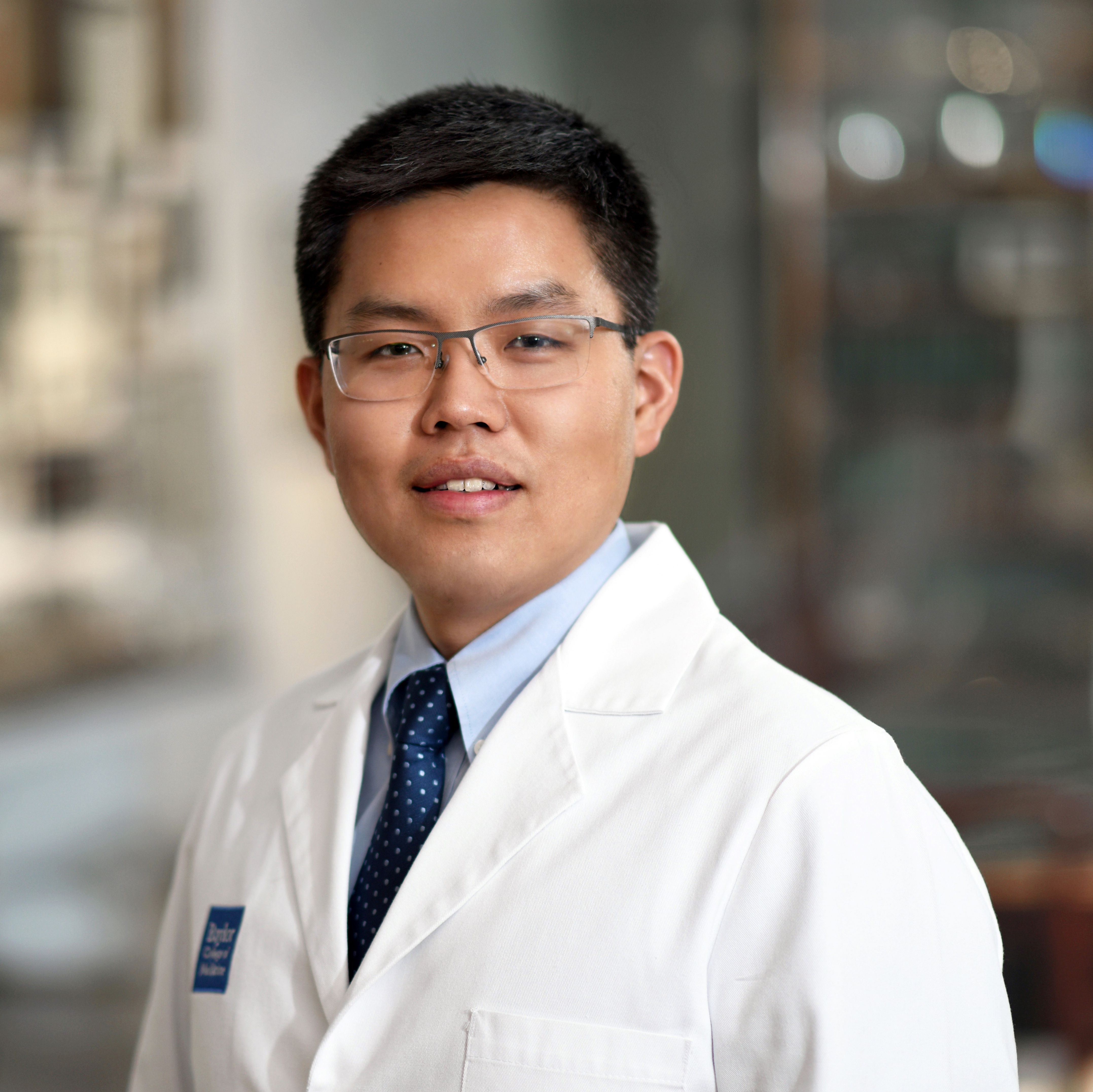 Email
Phone
Addresses
Baylor St. Luke's Medical Center (Clinic)

7200 Cambridge Street

10th Floor

Houston, Texas 77030

USA

(713) 986-5630

Baylor St. Luke's Medical Center (Office)

7200 Cambridge Street

10th Floor

Houston, Texas 77030

USA

(713) 986-5630
Websites
Is this you?Log in to edit your profile.
Positions
Assistant Professor

Orthopedic Surgery
Hand & Upper Extremity Surgery
Baylor College of Medicine
Houston
Education
BS from University of Pennsylvania

Philadelphia
Bioengineering

MD from University of Pennsylvania

Philadelphia
Medicine

MBA from Wharton School of Business

Philadelphia
Health Care Management

Internship at Hospital of the University of Pennsylvania

Philadelphia
General Surgery

Residency at University of Pennsylvania Health System

Philadelphia
Orthopedic Surgery

Fellowship at New York Presbyterian Hospital - Columbia University Medical Center

New York
Hand, Elbow, and Microvascular Surgery
Professional Interests
Arthritis of hand, wrist, and elbow
Traumatic injuries of hand, wrist, and elbow
Peripheral nerve injuries and compressive neuropathies
Ligament injuries of upper extremity
Dupuytren's Contracture
Professional Statement
Dr. Wu's approach to patient care is about understanding each individual patient's needs and tailoring treatments accordingly. He strongly believes in providing information and options, so patients are empowered to make decisions collaboratively. He strives to help patients get back to their pre-injury level of function in order to get the most out of life.
Selected Publications
Wu CH, Shoap S, Strauch RJ. "Subcutaneous Transposition of the Flexor Pollicis Longus: Does It Provide Increased Length for Tendon Repair? A Cadaveric Study." Hand (NY). 2019 March
Kazmers NH, Liu TC, Wu CH, et al. "Deferring Routine Wrist Radiography Does Not Affect Management of de Quervain Tendinopathy Patients." J Wrist Surg. 2018 April
Bäcker HC, Wu CH, Vosseller JT, et al. "Spinopelvic dissociation in patients suffering injuries from airborne sports." European Spine Journal. 2019 April
Bäcker HC, Wu CH, Strauch RJ. "Systematic Review of Diagnosis of Clinically Suspected Scaphoid Fractures." Journal of Wrist Surgery. 2019 May
Wu CH, Strauch RJ. "Wrist Denervation: Techniques and Outcomes." Orthopedic Clinics of North America. 2019 July
Rozell JC, Courtney PM, Dattilo JR, Wu CH, et al. "Preoperative Opiate Use Independently Predicts Narcotic Consumption and Complications After Total Joint Arthroplasty." J Arthroplasty. 2017 September
Rozell JC, Courtney PM, Dattilo JR, Wu CH, et al. "Late Complications Following Elective Primary Total Hip and Knee Arthroplasty: Who, When, and How?." J Arthroplasty. 2017 May
Rozell JC, Courtney PM, Dattilo JR, Wu CH, et al. "Should All Patients Be Included in Alternative Payment Models for Primary Total Hip Arthroplasty and Total Knee Arthroplasty?." J Arthroplasty. 2016 September
Sarkissian EJ, Sankar WN, Zhu X, Wu CH, et al. "Radiographic Follow-up of DDH in Infants: Are X-rays Necessary After a Normalized Ultrasound?." Journal of Pediatr Orthop. 2015 September
Wu CH, Gray CF, Lee GC. "Arthrodesis should be strongly considered after failed two-stage reimplantation TKA." Clinical Orthop Related Research (CORR). 2014 November
Memberships
American Association for Surgery of the Hand

American Academy of Orthopedic Surgeons
Skills
Chinese (Mandarin)

Native Proficiency