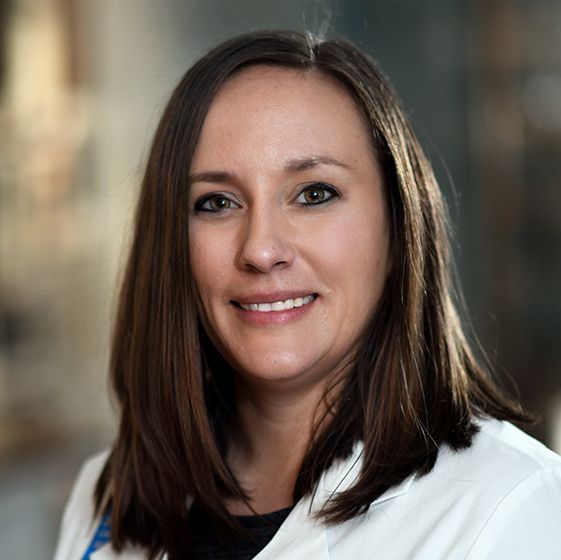 Email
Addresses
Baylor College of Medicine Medical Center McNair Campus (Clinic) (Clinic)

7200 Cambridge Street

9th Floor, Suite 9B

Houston, Texas 77030

United States

(713) 798-5900
Is this you?Log in to edit your profile.
Positions
Speech Pathologist

Otolaryngology-Clinical
Baylor College of Medicine
Houston, TX, US
Education
MS from University of Utah

08/2014 - Salt Lake City, Utah, United States
Voice and Swallowing

BS from University of Utah

05/2012 - Salt Lake City
Certifications
Certificate of Clinical Competence

06/16/2015 - present
American Speech-Language Hearing Association

Texas Speech-Language Pathology License

#114340 (02/13/2018 - 02/13/2020)
Texas Dept of Licensing and Regulation
Professional Interests
Voice disorders
Dysphagia
Chronic Cough
Paradoxical Vocal Cord Dysfunction
Professional Statement
Charisse Wright is a certified Speech-Language Pathologist specializing in voice and swallowing disorders. She obtained both her undergraduate and masters degrees from the University of Utah, and completed research in the areas of voice and swallowing both as an undergraduate student and a graduate student with Dr. Nelson Roy. She completed training at the University of Utah Voice Disorders Center. She then completed her clinical fellowship at Providence Medford Medical Center in Oregon, and has worked in the Intermountain Voice and Swallowing Clinic, in acute care with Intermountain Healthcare and in skilled nursing facilities. She is currently pursuing her Board Certified Specialty in Swallowing.
Currently, Charisse is a speech-language pathologist at The Institute for Voice and Swallowing at Baylor College of Medicine. She has clinical expertise in a wide variety of voice, swallowing and airway disorders.
Memberships
Texas Speech-Language Hearing Association

American Speech-Language Hearing Association
Professional Development
ASHA Convention 2017

Conference (Participant)

LSVT Loud

Course (Participant)

FEES and endoscopy

Course (Participant, 2016)
Sponsor: UC San Diego Health
A hands-on course in flexible and rigid endoscopy.

MBSImP

Course (Participant, 2014)
Online intensive training on a standardized protocol for assessment and documentation of MBSS.
Skills
Modified Barium Swallow Studies

Trained in MBS Impairment Profile for standardized rating and documentation of results of Modified Barium Swallow studies to describe and rate severity of dysphagia and related physiology.

Fiberoptic Endoscopic Evaluation of Swallowing

Training in FEES to evaluate swallowing physiology.