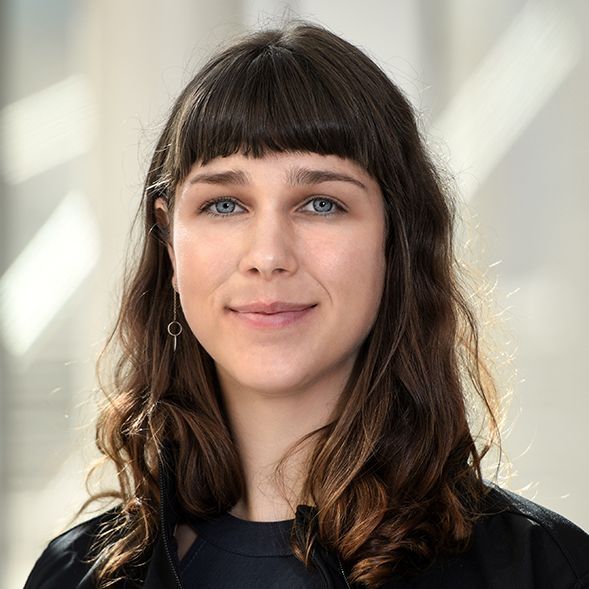 Email
Addresses
Center for Medical Ethics and Health Policy (Office)

BCM-Jewish Institute for Research

Room: BCMD-310DC

Mail Stop: BCM420

Houston, Texas 77030

United States
Is this you?Log in to edit your profile.
Positions
Clinical Ethics Fellow

Center for Medical Ethics and Health Policy
Baylor College of Medicine
Houston, TX, US
Education
PhD from Monash University

03/2018 - Melbourne, Victoria, Australia
Philosophy

BA from University of Queensland

06/2013 - Brisbane, Queensland, Australia
Philosophy, Political Science
Professional Interests
Clinical Ethics
Virtue Ethics
Pediatric Ethics
Professional Statement
Bryanna Moore is a postdoctoral fellow in clinic ethics at Baylor College of Medicine's Center for Medical Ethics and Health Policy. She received a Bachelor of Arts with first class honors in Philosophy from the University of Queensland in 2013, and in 2018, she earned her PhD in Philosophy from Monash University. She conducts clinical ethics consultations at Houston Methodist Hospital. Her current research draws upon virtue ethics to produce novel insights into issues in pediatrics, clinical ethics and decision-making at the end of life.
Selected Publications
Bryanna Moore. "Ethically Permissible Inequity in Access to Experiemental Therapies." Clinical Ethics. 2019;14(1):1-8.
Bryanna Moore, John D. Lantos. "Healthcare Organizations and High Profile Disagreements." Bioethics. 2019
Bryanna Moore. "Medical Crowdfunding and the Virtuous Donor." Bioethics. 2018;33(2):238-244.
Bryanna Moore, Jeremy R. Garret, Leslie A. McNolty, Maria Cristina Murano. "The Strange Tale of 'Three Identical Strangers': Cinematic Lessons in Bioethics." The Hastings Center Report. 2019;49(2):21-23.
Bryanna Moore, John D. Lantos. "When Parents Take Conflicts to Digital Media." Pediatrics. 2019
Bryanna Moore, Courtney Hempton, Evie Kendal. "Victoria's Voluntary Assisted Dying Act: Navigating the Section 8 'gag clause'." Med J Aust. 2020
S Kukora, J Firn, N Laventhal, C Vercler, B Moore, JD Lantos. "Ethics Rounds: Infant With Trisomy 18 and Hypoplastic Left Heart Syndrome." Pediatrics. 2019;143(5)
Bryanna Moore, Katie House, Joel House, Bryan Beaven, Brian S. Carter. "Anticipation, Accompaniment, and a Good Death in Perinatal Care." Yale J Biol Med. 2019;92:741-745.