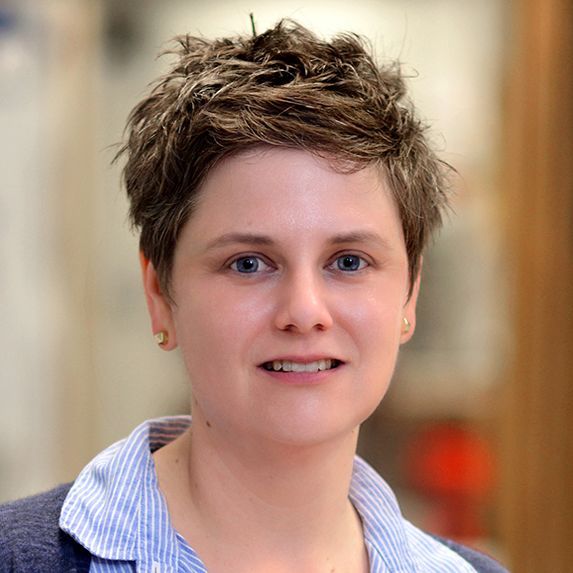 Email
Phone
Addresses
Office

BCM-Ben Taub Research Center

Room: BCMT-T303

Mail Stop: BCM125

Houston, Texas 77030

United States
Websites
Is this you?Log in to edit your profile.
Positions
Assistant Professor

Biochemistry-Sokac Lab
Baylor College of Medicine
Houston, TX, US

Member

Dan L Duncan Comprehensive Cancer Center
Baylor College of Medicine
Houston, Texas, United States
Education
Advanced Training from Princeton University

09/2009 - Princeton, New Jersey, United States
Cell & Developmental Biology

Ph.D. from University Of Wisconsin, Madison

01/2001 - Madison, Wisconsin, United States
Cell & Developmental Biology

B.S. with Honors from Carnegie Mellon University

05/1994 - Pittsburgh, Pennsylvania, United States
Biological Sciences
Honors & Awards
8-Stranded Beta Barrel Jelly Roll Award for Best Lecturer (2014-2015)

8-Stranded Beta Barrel Jelly Roll Award for Best Instructor (2015-2016)

Norton Rose Fulbright Excellence Award in Teaching and Evaluation

NIH's National Research Mentoring Network Master Facilitator of Mentor Training
Professional Interests
Development and Evolution
Biophysics and Computational Biology
Membrane Trafficking
Actin Cytoskeleton
Cytokinesis
Morphogenesis
Professional Statement
Cell shape is critical to cell function, and cells need to reliably change or maintain shape as circumstances demand. Our lab is studying several aspects of cell shape change in the developing Drosophila embryo. For example: 1) How are different sub-cellular processes, from nucleus to cell surface, integrated to accomplish cell shape change? 2) How are materials, like actin and membrane, moved around? 3) How do mechanics link and coordinate remote cell surface events? 4) What are the back-and-forth relationships between cell shape change and tissue morphogenesis? 5) What determines the kinetics of cell shape change? 6) What are the robustness promoting mechanisms that ensure reliable cell shape change, even under bad conditions?
We pursue this work because we are fascinated with how cells move and do their jobs. Since failed cell shape change precipitates disease and devastating health burdens, as in cancer and birth defects, our efforts can help in the development of future clinical interventions and prevention strategies.
Selected Publications
Bement WM, Sokac AM, Mandato CA. "Four-dimensional imaging of cytoskeletal dynamics in Xenopus oocytes and eggs." Differentiation. 2003 December;71(41527):518-27. Pubmed PMID: 14686949
Sokac AM, Co C, Taunton J, Bement W. "Cdc42-dependent actin polymerization during compensatory endocytosis in Xenopus eggs." Nat Cell Biol. 2003 August;5(8):727-32. Pubmed PMID: 12872130
Weber KL, Sokac AM, Berg JS, Cheney RE, Bement WM. "A microtubule-binding myosin required for nuclear anchoring and spindle assembly." Nature. 2004 September 16;431(7006):325-9. Pubmed PMID: 15372037
Sokac AM, Schietroma C, Gundersen CB, Bement WM. "Myosin-1c couples assembling actin to membranes to drive compensatory endocytosis." Dev Cell. 2006 November;11(5):629-40. Pubmed PMID: 17084356
Sokac AM, Wieschaus E. "Local actin-dependent endocytosis is zygotically controlled to initiate Drosophila cellularization." Dev Cell. 2008 May;14(5):775-86. Pubmed PMID: 18477459
Figard L, Sokac AM. "Imaging cell shape change in living Drosophila embryos." J Vis Exp. 2011(49) Pubmed PMID: 21490577
Zheng L, Sepúlveda LA, Lua RC, Lichtarge O, Golding I, Sokac AM.. "The maternal-to-zygotic transition targets actin to promote robustness during morphogenesis." PLOS Gen. 2013;9:e1003901.
Figard L, Xu H, Garcia HG, Golding I, Sokac AM.. "The Plasma Membrane Flattens Out to Fuel Cell-Surface Growth during Drosophila Cellularization.." Dev Cell. 2013 Pubmed PMID: 24316147
Xue Z, Sokac AM.. "Back-to-back mechanisms drive actomyosin ring closure during Drosophila embryo cleavage." J Cell Biol. 2016 November 7;215(3):335-344. Pubmed PMID: 27799369
Figard L, Sokac AM. "A membrane reservoir at the cell surface: unfolding the plasma membrane to fuel cell shape change." Bioarchitecture. 2014 March;4(2):39-46. Pubmed PMID: 24844289
Xu H, Sepúlveda LA, Figard L, Sokac AM, Golding I.. "Combining protein and mRNA quantification to decipher transcriptional regulation." Nat Methods. 2015 August;12(8):739-42. Pubmed PMID: 26098021
Xu H, Skinner SO, Sokac AM, Golding I.. "Stochastic Kinetics of Nascent RNA." Phys Rev Lett.. 2016 September 16;117(12):128101. Pubmed PMID: 27667861
Memberships
American Society for Cell Biology

Member (01/1996 - 12/2014)

Society for Developmental Biology

Member (01/2014 - present)