Biomedical research advances in space health sought
Media Component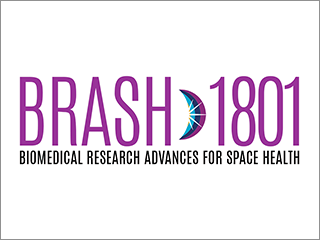 Content
The Translational Research Institute for Space Health (TRISH) at Baylor College of Medicine is seeking research projects in emerging scientific and biomedical advances, disruptive technologies and new engineering capabilities that have the potential to protect human health in space.
TRISH seeks and funds high-risk, high-reward, high-quality and efficient solutions that can be adapted, or translated, for use in space. This opportunity will not fund incremental advances but is focused on early stage proof of concept and late stage state-of-the-art research and technologies.
Topics of interest in the call-for-prospects include:
Predictive algorithms of health, behavior, and medical events
Improving resilience through nucleotide-based therapy
Non-pharmacological improvement of human performance
Multipurpose edible plants for spaceflight applications
New materials for shielding medications
Test your expired medications
The solicitation is available online. The first round of applications will be due on April 16, 2018 by 5:00 pm EST. Full applications should be submitted online and will be due on June 25, 2018. Selections will be announced in November of 2018.
The Translational Research Institute for Space Health is funded by a cooperative agreement from NASA to Baylor College of Medicine with consortium partners California Institute of Technology and Massachusetts Institute of Technology.
Get notified of future TRISH solicitation announcements.