TRI for Space Health awards four postdoctoral fellowships
Media Component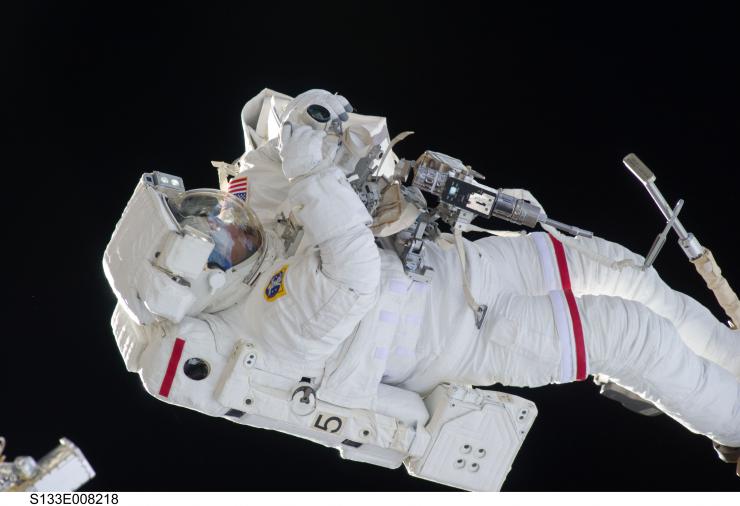 Content
The Translational Research Institute for Space Health (TRI for Space Health), led by Baylor College of Medicine, has awarded postdoctoral fellowships to four outstanding early career scientists. Each grantee will conduct a two-year project designed to safeguard and enhance astronaut health during deep space exploration missions. 
"TRI for Space Health supports research as well as the education of the next generation of space life scientists. We received many strong proposals and are thrilled to welcome our inaugural class of postdoctoral fellows," said Dr. Dorit Donoviel, interim director of the institute and associate professor at the Center for Space Medicine at Baylor. 
The postdoctoral fellows are: 
Heather Allaway, Ph.D., Texas A&M University, TX
Will use of long-acting, reversible contraceptives mitigate bone loss in female rats during simulated exploration class missions?
Mentor: Susan Bloomfield, Ph.D.
Micaela Cunha, Ph.D., Columbia University, NY
A mechanistic framework to assess the efficacy of aspirin and other radioprotectors to reduce carcinogenesis by space radiations
Mentor: David Brenner, Ph.D. 
Karina Marshall-Bowman, Ph.D., Massachusetts General Hospital, MA
Assessment of artificial gravity as a countermeasure to cephalad fluid shifting
Mentor: Quan Zhang, Ph.D. 
Vivekanand Vimal, Ph.D., Brandeis University, MA
Predicting individual differences in learning to manually stabilize attitude in a space flight analog environment
Mentor: Paul DiZio, Ph.D. 
The mission of the Translational Research Institute for Space Health at Baylor is to lead a national effort in translating cutting-edge terrestrial research into applied risk mitigation strategies for the human exploration of deep space. The institute was founded in 2016 and works in partnership with NASA's Human Research Program through a cooperative agreement. The institute is a consortium led by Baylor and includes the California Institute of Technology and the Massachusetts Institute of Technology.