New ECMO recommendations for lung transplant candidates
Media Component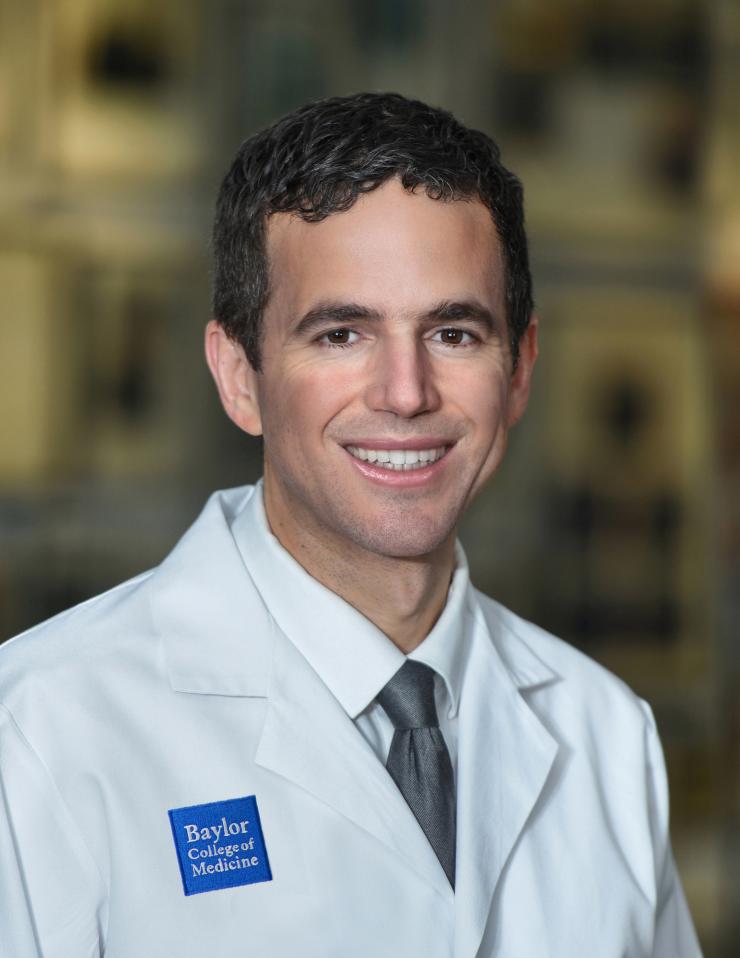 Content
For patients suffering from end-stage lung disease, even the common cold could trigger a life-threatening exacerbation. Treatment in these situations should be approached by a multidisciplinary team at a specialty care hospital and options include putting patients on a ventilator or, in some cases, using extracorporeal membrane oxygenation (ECMO), a type of life support that is used for patients who can no longer receive oxygen using a ventilator due to damage to the lungs. Recently, physicians at Baylor College of Medicine, Texas Heart Institute and Baylor St. Luke's Medical Center reviewed available data and research to provide a perspective on the use of ECMO on patients on the lung transplantation list. Their report appears in the Journal of Thoracic Disease.
"The ECMO device is used when we can no longer provide enough oxygen to a patient with a ventilator because the lungs are so ravaged or so end-stage that oxygen cannot diffuse across the membrane to the blood," said Dr. Gabriel Loor, director of lung transplantation in the division of cardiothoracic transplantation and circulatory support in the Michael E. DeBakey Department of Surgery at Baylor. "The ECMO device uses tubing to go into a patient's venous system and delivers blood from the patient to an oxygenator. The oxygenator then pumps blood back to the patient so that the patient does not have to use their lungs."
In this perspective study, Loor and colleagues wanted to determine at what point the patient would not be a candidate for an ECMO device and what physicians can do to optimize their care and keep them as candidates for lung transplantation.
"We wanted to address how long we can support these patients and what we could do to get an organ faster," he said.
They reviewed all of the available data and research on the topic over the last decade. They found that for any patient who is remotely a candidate for a lung transplant who presents with an exacerbation so severe that they cannot oxygenate, even with a ventilator, there should be immediate contact made to a specialty care hospital to consider placing the patient on the ECMO device sooner rather than later.
"If this is delayed and the patient is treated for several days at an outside facility, they may incur too many complications, and they may no longer be a candidate for lung transplantation," Loor said. "When someone is on ECMO, we can use a multidisciplinary team to optimize their physical conditioning to make them a better candidate for a transplant."
Loor and colleagues also looked at the data to determine favorable and unfavorable factors for transplantation after ECMO support. Favorable factors include being under the age of 60, being on ECMO for less than 14 days and being able to participate in physical therapy while on ECMO. Unfavorable factors include being over the age of 60, being on the ECMO for a longer period of time, being on the ventilator for one or two weeks prior to being on ECMO, not being able to participate in physical therapy while on ECMO and being critically ill with evidence of injury to other organs.
"We do not rule patients out for transplantation if they have unfavorable factors, but we want to be as judicious as we can about making the decision with the patient and the family," Loor said.
The research showed that those who have favorable factors are likely to do well with the transplant. The research also showed important implications for these patients.
"It is sobering in the sense that these patients are tenuous. When they are either on the waiting list for a transplant or close to being on the waiting list, we have to respect their disease process and understand that they could have an exacerbation at any time, especially if they contract the flu or experience a rapid progression for other unclear reasons. Patients have to remain close to their physicians and their pulmonologists to be sure they are getting the best care and avoiding anything that can put them in this situation," Loor said. "Patients who are transplanted without ECMO do better with transplant and live longer, so we need to try to do that."
Because of this, it is important to educate patients and be sure they have the appropriate vaccines, that they know to stay away from possible triggers, that they see a pulmonologist sooner rather than later and that they not wait until end stage to get on the transplant list.
The research also showed that when patients need ECMO before a transplant, there is no guarantee that a lung will be available in time for a transplant. There is only a certain length of time they can be on the ECMO before they will be too sick for transplant, which is about two to three weeks on average.
"This means that we need to increase donor utilization, meaning we need to maximize donor organs for transplantation," Loor said.
Others who took part in the study include Dr. Leo Simpson, director of interventional heart failure at Baylor St. Luke's Medical Center, and Dr. Amit Parulekar, medical director of lung transplantation at Baylor St. Luke's Medical Center.