There's still time to get your flu shot
Media Component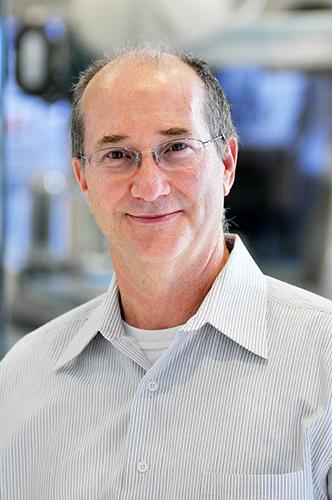 Content
This year's flu season was predicted to be severe, and so far those predictions have been accurate. However, it's not too late to be vaccinated against the virus, according to experts at Baylor College of Medicine.
"Flu season is not over, and it can be lethal," said Dr. Pedro Piedra, professor of molecular virology and microbiology and of pediatrics at Baylor. "There still is a lot of flu activity with different flu viruses circulating, including H1N1, H3N2 and B. Infection with one flu virus does not provide protection against the other viruses. Thus, the best was to protect yourself and your family is to be vaccinated."
This year's vaccine is available in the trivalent and quadrivalent forms. The trivalent will include three vaccine strains: H1N1 and H3N2, which are both A strains, and B Victoria. The quadrivalent vaccine will include the three strains in the trivalent vaccine as well as the B Yamagata strain.
The nasal form of the influenza vaccine is not recommended again this year because studies did not demonstrate effectiveness against influenza A strains, which tend to be the more severe kinds of infections.
The flu vaccine takes about two weeks to provide full protection and is recommended for everyone over the age of 6 months. It is safe for pregnant women to receive the vaccine during any trimester. Pregnant women will pass their antibodies to their unborn child, which will help protect the baby from the virus during the first six months of its life.
Rather than the standard influenza vaccine, it is recommended that those over the age of 65 get one of two vaccines: a higher dose vaccine that has been available for several years or an adjuvant vaccine that is available for the first time in the United States this year. There is no preferential recommendation between these two vaccines as both have showed an improved antibody response as well as improved efficacy and effectiveness compared to the standard dose.
To help prevent the virus, remember to practice good hygiene etiquette, including covering your mouth when you sneeze or cough, washing your hands and using hand sanitizer, according to Piedra, who is also with Texas Children's Hospital.
If you think you have the flu, you should call your physician to decide whether to treat it with an anti-flu medication. For treatment to be effective, it must be started within the first two days of illness onset. The earlier you start the anti-flu medication the greater the benefit. If you are at risk for complications from the flu, or live with an infant less than 6 months of age or a person who has medical conditions that predispose them to complications from the flu, you should be treated.