Think twice before buying Halloween contacts
Media Component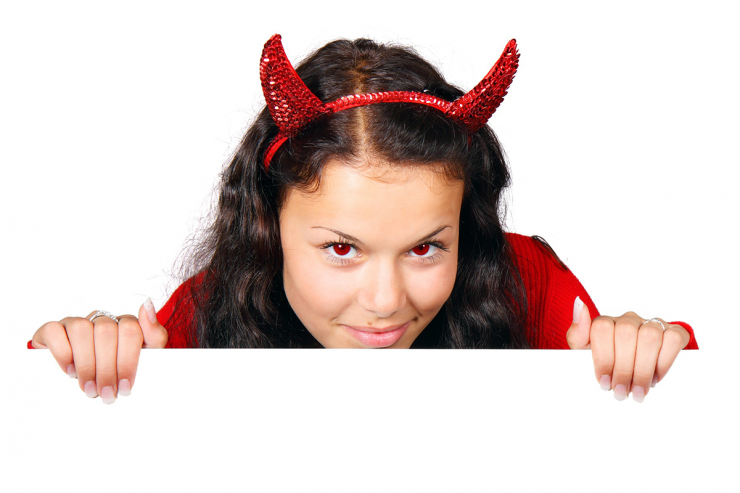 Content
With Halloween just around the corner, lots of people will be transforming themselves in to ghouls, goblins, witches and vampires. Some may go as far as face paint and even contact lenses to achieve the perfect look. An ophthalmologist at Baylor College of Medicine warns of danger from using novelty contacts and the damage they can do to the eye.
"The types of contact lenses that are popular for Halloween are often not the same material or quality as medical-grade contact lenses," said Dr. Christina Weng, assistant professor of ophthalmology at Baylor. "A lot of people think it's not a big deal because they are only going to wear them for one night, but this could not be further from the truth."
While most people who wear these non-prescription contact lenses will suffer no consequences, it only takes one contact lens-related event for irreversible blindness to occur. Because of their lower quality, these contact lenses are more prone to rip, which may cause a scratch in the cornea. Additionally, they are not customized for your eyes, so the poor fit can lead to increased risk of corneal abrasion, ulcer, or even a scar; all of these can cause severe vision loss, Weng said.
For those looking to wear non-prescription contacts this Halloween, Weng suggests making an appointment with an eye care specialist to have them measure your eyes and provide a prescription with proper measurements. That prescription can then be used in-store or online to purchase decorative contact lenses; make sure the lenses are FDA-approved. Avoid purchasing lenses from a costume store, street vendor, beauty supply shop, flea market or websites that do not require a prescription.
"The safest thing to do is to never wear non-prescription contact lenses – contact lenses need to be fit properly by an eye care provider such as an ophthalmologist or optometrist. As an ophthalmologist, I personally would never wear novelty lenses bought online and cannot endorse this because of the risks involved," she said.
If your costume is incomplete without novelty contact lenses, wear them safely by heeding these tips:
Content
Wash your hands thoroughly before handling contact lenses.
Wear contact lenses for as short of a time possible – they should be the last thing to go on as you leave and the first thing to be removed as you return home.
If you experience irritation, blurriness, redness, discharge or pain associated with your contact lenses, remove them immediately and go see an eye doctor. Infections can progress significantly within 12 hours.
Never fall asleep with contact lenses (whether prescription-grade or not).
Do not forget to remove them when you get home.