Study shows parallels among emergency care facility options
Media Component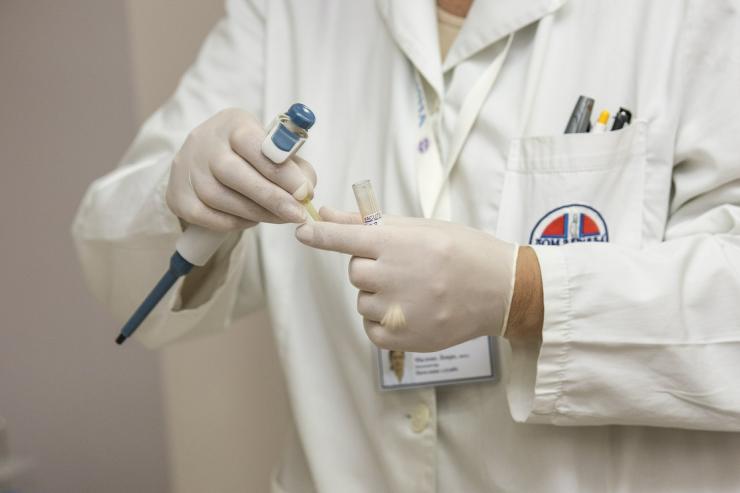 Content
EDITOR'S NOTE: We are updating this news release from March 31 about the results of a study published in the journal Annals of Emergency Medicine. The study was temporarily removed from the journal's website due to stated concerns about the validity of some of the data. The paper has been reposted on the journal's website here, along with a discussion which demonstrates that the study and analysis are valid.
In the search for acute care, there are three options available to patients: freestanding emergency departments (EDs), hospital-based emergency departments and urgent care centers. A recent study conducted by researchers affiliated with Baylor College of Medicine examines the utilization, price per visit and types of care delivered by each of these options. The study appears in the Annals of Emergency Medicine.
Analyzing Blue Cross Blue Shield of Texas insurance claims from 2012-2015, the research team, including Drs. Cedric Dark and George Shelton of Baylor College of Medicine, looked at patient visits to freestanding EDs, hospital-based EDs and urgent care centers in 16 metropolitan areas in Texas, making up 84.1% of the state's population. From these data, the team calculated the aggregate number of visits, average price per visit, percentage of cost attributable to facility and physician services and the percentage of the cost billed to Blue Cross Blue Shield of Texas as well as out of pocket costs for patients. The top 20 diagnoses and procedures by facility type are compared in the study.
"These findings are significant for both patients who find themselves in need of immediate care, as well as for the overall health care system," said research co-author Vivian Ho, professor of health services research at Baylor, chair in health economics at Rice's Baker Institute for Public Policy, and director of the institute's Center for Health and Biosciences. "Many patients mistakenly think that freestanding emergency departments and urgent care clinics are similar, because they are often conveniently located in neighborhood shopping centers with modest storefronts."
"While many Texans choose hospital-based EDs or urgent care centers, we have seen an increase in patient visits to freestanding EDs. So what economic, accessibility and quality factors are patients considering when making this decision?" said Dark, an assistant professor of emergency medicine at Baylor.
Making comparisons
A freestanding ED is structurally separate and distinct from a hospital. The study found that use of freestanding EDs increased 236 percent from 2012 to 2015, and its costs of services gradually increased to be comparable to those seen in hospital-based EDs.
"The appeal of freestanding EDs lies in the wait time – patients are seen relatively quickly compared to a hospital-based ED, and they are receiving a comparable quality of care and range of services a hospital ED is capable of, for roughly the same cost," said Dark.
The highest costs per visit were seen at emergency departments, which Dark says is largely attributed to the facility fees incurred by both hospital-based and freestanding EDs in order to stay open 24 hours a day, to see every patient that walks through its doors, and to provide access to emergency trained physicians and nurses.
"EDs have to be prepared for any possible scenario, and their physicians are trained in emergency medicine specifically, providing highly specialized care," Dark said. "The symptoms a patient presents with, such as general abdominal pain, may not be indicative of the final diagnosis. An ER doctor can consider those symptoms together, have access to various pieces of equipment to do the necessary workup, and can make those complicated diagnoses."
The study shows urgent care centers have the lowest costs per visit. Compared to an average visit price of $168 at an urgent care center, the cost for care at a freestanding emergency room was $2,199 and $2,259 at a hospital-based ER. "The lower costs at urgent care centers is appealing to patients, but the range of diagnostic solutions is far more limited. Additionally, these are often staffed by physicians assistants, nurse practitioners or primary care physicians as opposed to emergency medicine doctors, which changes the type of care the patient is receiving," Dark said.
"Hospital-based emergency departments must, and typically do, care for trauma patients, uninsured patients, and in some cases, patients who are generally sicker. The cost of this care is factored into the payments negotiated to allow these hospitals to remain fiscally sound and continue to provide the legally mandated emergency care for all patients regardless of ability-to-pay," said Shelton, assistant professor at Baylor.
Overall, the study found that Texans are visiting freestanding EDs more frequently, even though the costs are comparable to those in hospital-based EDs for the same workup and services. Urgent care centers might be able to offload minor emergencies and indicate the need to increase the efficiency of emergency facility use.