Study shows promise for donor lung preservation device
Media Component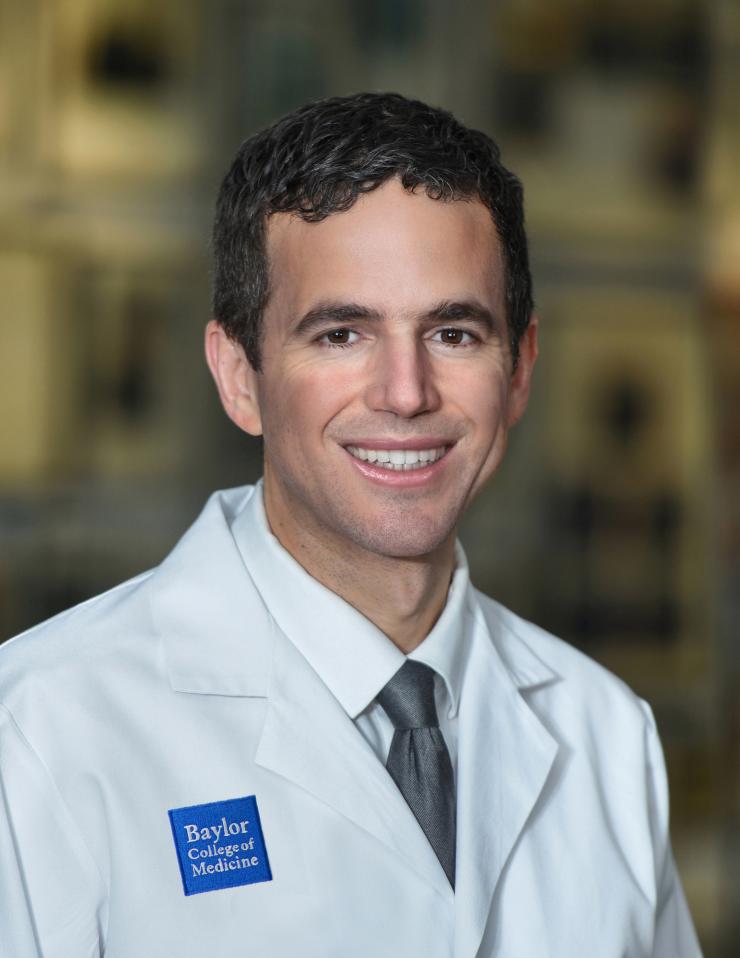 Content
A landmark study conducted by a team of researchers including faculty at Baylor College of Medicine found that a portable perfusion device was associated with less primary graft dysfunction, a syndrome of acute lung injury that occurs within the first 72 hours after transplantation, compared to standard ice preservation of a donor lung during transportation from donor to transplant patient. Their work was published recently in The Lancet Respiratory Medicine.
"This was the largest trial of its kind in the history of organ preservation and marks the first improvement in donor lung preservation in over a decade," said Dr. Gabriel Loor, director of lung transplantation in the division of cardiothoracic transplantation and circulatory support in the Michael E. DeBakey Department of Surgery at Baylor who is one of the authors on the paper. Loor serves as the surgical director of the lung transplant program at Baylor St. Luke's Medical Center. The research was conducted while Loor was an assistant professor in the division of cardiothoracic surgery at the University of Minnesota Medical School.
The Organ Care System INSPIRE trial was an international, randomized controlled trial evaluating the impact of a portable perfusion, ventilation and monitoring system that maintains the lungs in a near physiologic state, allowing surgeons to supply the donor lung with fluid and ventilate it between the donor and recipient states.
The traditional method of preserving a donor organ is to place it on ice in a cooler for transport.
"Graft dysfunction is the No. 1 cause of poor patient outcomes after lung transplantation. Patients who get less graft dysfunction should expect a better hospital and long-term outcome," Loor said.
The lungs on the portable perfusion device were associated with less primary graft dysfunction than the standard ice preservation. Of the 141 patients in the group of transplants where the portable perfusion device was used, the incidence of primary graft dysfunction within 72 hours was 17.7 percent, compared to 29.7 percent of the 165 patients in the control group with standard ice preservation.
Additional studies will assess the use of this device during long travel times and for extended criteria donors, meaning the donor lung does not meet all standard lung donation criteria, in an effort to increase access to the donor pool in a safe fashion, Loor said.
Others who took part in the study include Gregor Warnecke, Igor Tudorache, Christian Kühn, Murat Avsar, Bettina Wiegmann, Wiebke Sommer and Axel Haverich with Hannover Medical School in Hannover, Germany; Dirk Van Raemdonck and Arne Neyrinck at University Hospital Leuven in Leuven, Belgium; Michael A Smith with St. Joseph's Medical Center in Phoenix, Ariz.; Gilbert Massard, Anne Olland, Nichola Santelmo and Pierre-Emanuel Falcoz with Hospital of University of Strasbourg in Strasbourg, France; Jasleen Kukreja with the University of California San Francisco; Federico Rea, Marco Schiavon and Fiorella Calebrese with the University of Padua in Padua, Italy; Marshall Hertz with the University of Minnesota; Fabio De Robertis and Andre R Simon with Royal Brompton and Harefield Hospital Trust in London, United Kingdom; Jayan Nagendran from the University of Alberta Medical Center in Edmonton, Canada; Kumud K Dhital with St. Vincent's Hospital in Sydney, Australia; Francisco Javier Moradiellos Díez and Andres Varela with University Hospital Puerta de Hierro in Madrid, Spain; Christoph Knosalla with the German Herat Institute and the German Centre for Cardiovascular Research in Berlin, Germany; Christian A Bermudez with the University of Pittsburgh Medical Center; Steven Tsui with the Papworth Hospital Trust in Papworth, United Kingdom; Kenneth McCurry with the Cleveland Clinic Foundation; I-Wen Wang with Indiana University; Tobias Deuse with University Hospital Eppendorf in Hamburg, Germany; Guy Lesèche with Hospital Bichat in Paris, France; Pascal Thomas with University Hospitals of Marseille in Marseille, France; Joren C Madsen with Massachusetts General Hospital; and Abbas Ardehali with the Ronald Reagan University of California, Los Angeles Medical Center.
The study was funded by TransMedics, Inc.