Space research institute awards 10 research grants
Media Component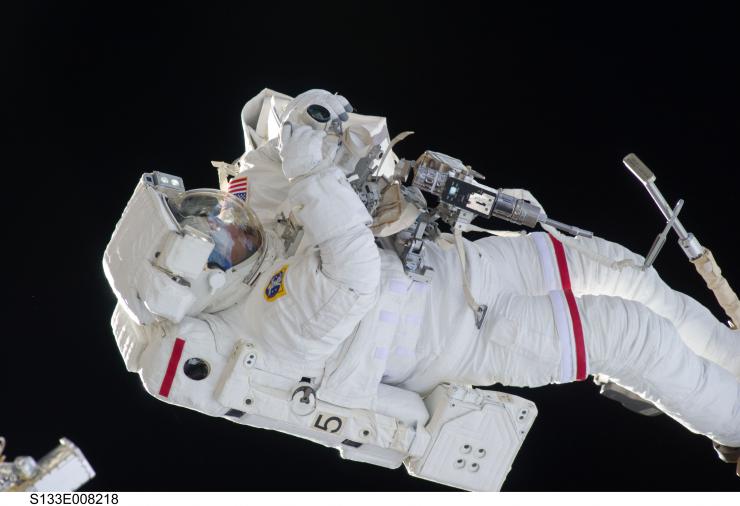 Content
The Translational Research Institute (TRI), headquartered at Baylor College of Medicine, has awarded grants for 10 trailblazing research projects in the areas of omics, lymphatic flow, radiation damage resistance, minimally-invasive surgical capabilities, and the effects of the microbiome on health during long-duration spaceflight. 
"We are thrilled to find, fund, and facilitate the maturation of medical advances that have the potential to make exploration of deep space safer for humans," said Dr. Dorit Donoviel, TRI interim director and associate professor at Baylor. "By setting the bar high, we are accelerating inventions in healthcare." 
The principal investigators leading the research studies reside at nine institutions in six states including California, Florida, Kentucky, Massachusetts, North Carolina and Texas. Several have not performed space-related biomedical research previously. Three projects are large program grants involving investigators from multiple institutions in different states, all working in a coordinated fashion.
Here is the complete list of the TRI selections:
Charles Chiu, M.D., Ph.D.
University of California, San Francisco
San Francisco, CA
In-flight metagenomic monitoring of infections and associated host responses in astronauts
Lawrence David, Ph.D.
Duke University
Durham, NC
Personalizing prebiotic therapies for astronauts' gut microbiota
Donald Fox, Ph.D.
Duke University
Durham, NC
Mining biology's extremes for new space radiation resistance strategies
Dawn Kernagis, Ph.D.
Institute for Human and Machine Cognition
Pensacola, FL
Cervical lymphatic function quantification and associated molecular changes in response to simulated microgravity
Robert Langer, Sc.D.
Massachusetts Institute of Technology
Cambridge, MA
Gastrointestinal devices for long-term in situ delivery of therapeutic microbes
George Pantalos, Ph.D.
University of Louisville
Louisville, KY
Creating surgical capabilities for exploration space flight
Christopher Porada, Ph.D.
Wake Forest Institute for Regenerative Medicine
Winston Salem, NC
Novel microfluidic biomarker detection platforms to monitor in vivo effects of solar particle events and galactic cosmic rays radiation, using mice with human hematopoietic systems
Susan Rosenberg, Ph.D.
Baylor College of Medicine
Houston, TX
Discovery of human radiation-protection genes and pathways
Kasthuri Venkateswaran, Ph.D.
NASA Jet Propulsion Laboratory
Pasadena, CA
Omics in space: Technology development for omics instrumentations and biomolecule measurements
Lihong Wang, Ph.D.
California Institute of Technology
Pasadena, CA
Label-free photoacoustic lymphatic flowgraphy in simulated microgravity 
The mission of the Translational Research Institute at Baylor is to lead a national effort in translating cutting-edge terrestrial research into applied risk mitigation strategies for the human exploration of deep space. TRI was founded in 2016 and works in partnership with NASA's Human Research Program through a cooperative agreement. The institute is a consortium led by Baylor College of Medicine and includes California Institute of Technology and the Massachusetts Institute of Technology. 
Learn more about the Translational Research Institute.