Slow eating could lead to better holiday dining decisions
Media Component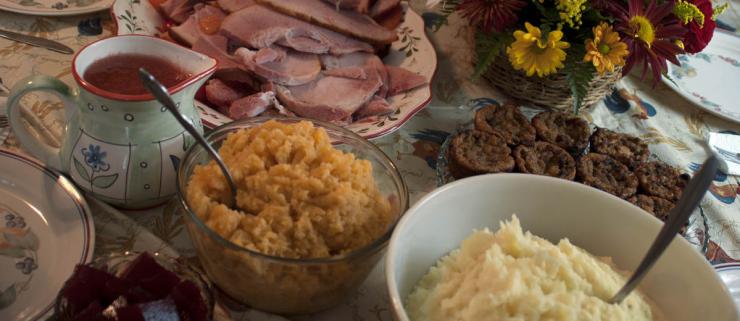 Content
Want to make better eating decisions this holiday season? Slow down, according to an expert at Baylor College of Medicine.
"As you are eating, it takes about 20 minutes for you to feel full, so the slower you eat, the fuller you will get over time," said Dr. John Foreyt, professor of medicine at BCM and director of BCM's Behavioral Medicine Research Center.
Foreyt says that if you want to eat less at meal time, start with something light like a salad and eat slowly.
"If you eat too fast, you're putting more calories in before your stomach can tell you that you're full," he said.
Foreyt also notes that many people mistake thirst for hunger so that the body thinks it needs food when it really needs water. He recommends that the way to see whether the feeling is hunger or thirst is to drink a glass of water and then wait 15 minutes before eating anything. If the feeling is hunger it won't go away; if it's thirst you'll feel satisfied.
This holiday season, take the time to listen to your body and slow down while eating.