Seven attributes of the academic surgeon
Media Component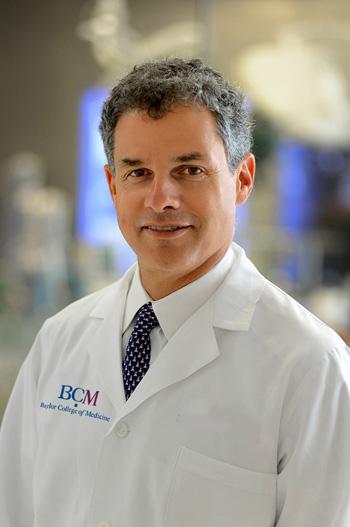 Content
While individuals have qualities that make them unique, there are certain common qualities they share that make them successful. The same is true of an academic surgeon – while each is unique in their skill set, there are similar qualities that make up a successful academic surgeon. In an effort to guide future academic surgeons on the path to success, seven surgeons at Baylor College of Medicine reflected on their own experiences throughout their careers and outlined seven common attributes of the academic surgeon. Their report appears today in the American Journal of Surgery.
"We were surprised - although maybe we shouldn't have been - that these prominent physician-scientists, all of whom made great but very different contributions to very different fields of interest, were all guided by very similar forces," said Dr. Todd Rosengart, chair and professor of surgery at Baylor, who also holds the DeBakey-Bard Chair in Surgery.
To determine the attributes of an academic surgeon, Rosengart and colleagues reviewed the CVs and self-descriptive vignettes of seven faculty members in the Michael E. DeBakey Department of Surgery at Baylor who had the attributes that the authors proposed to define the academic surgeon. This included:
Content
Academic leadership as evidenced by rank of professor and/or division chief and service in leadership positions in at least 10 national professional organizations
Innovation as evidenced by authorship or co-authorship of at least 150 peer reviewed publications and contributions of at least one seminal academic work to the field of surgery as reflected by at least 500 citations of relevant publications
Dissemination of knowledge to the medical community at large as evidenced by at least 100 professional and/or scientific presentations as well as mentorship, teaching and training of students and/or protégés
Content
The authors identified seven attributes that these surgeons shared:
Identifies a complex clinical problem that others have ignored or thought unsolvable
Becomes an expert in that field
Innovates new insights, treatments or procedures to advance the treatment of the clinical problem
Observes closely the outcomes of such treatments and those of others to further improve such innovations
Spreads knowledge and expertise to others through publications, presentations and practice guidelines
Asks important questions in the field to try to further improve care
Trains the next generation of surgeons and scientists
In essence, the attributes can be summarized as the ability to ask "why" or "why not", and then persist to answer when others are not able to do so. The authors noted that while each surgeon's success may seem serendipitous or even instantaneous, further analysis shows that their success is related to years of careful, open-minded observation, analysis and iterative investigation in a supportive academic environment.
"In the end, perseverance, taking advantage of serendipity, open-mindedness to opportunity and collaboration with colleagues and mentors all prove to be keys to the success of the academic surgeon, and no doubt figures importantly in the success of other great achievers," said Rosengart.
Other contributors to this work include Dr. Meredith C. Mason, Dr. Scott A. LeMaire, Dr. Mary L. Brandt, Dr. Joseph S. Coselli, Dr. Steven A. Curley, Dr. Kenneth L. Mattox, Dr. Joseph L. Mills, Sr., Dr. David J. Sugarbaker and Dr. David H. Berger, all with Baylor College of Medicine.