Rally for Research Grant to fund osteosarcoma research
Media Component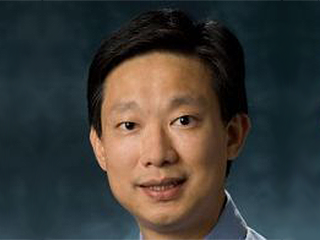 Content
Baylor College of Medicine has received a Rally for Research Grant from the Rally Foundation for Childhood Cancer Research to support Dr. Tsz-Kwong (Chris) Man and his research in targeting methylome in chemo-resistant osteosarcoma. The grant has been awarded for the amount of $50,000 and will run through June 30, 2018.
"This support from Rally is tremendously important to advancing understudied childhood bone cancer, and I am honored to be selected as a grantee," said Man, associate professor of pediatrics-hematology/oncology at Baylor and member of its Dan L Duncan Comprehensive Cancer Center. "The grant will help advance our understanding of osteosarcoma in children, and identify a novel treatment for the cancer that is resistant to conventional chemotherapy."
Rally for Research Grants are awarded through a competitive dual peer review process, and its Rally Medical Advisory Board assures the best research is funded. Rally's Medical Advisory Board consists of 48 of the top childhood cancer researchers throughout the United States and Canada. Rally funds projects for understudied childhood cancers; innovative approaches to childhood cancer research that could lead to advanced studies or clinical trials; studies that are likely to lead to a clinical trial, personalized, alternative or integrated research proposals; as well as quality of life and survivorship research. All grants are made in honor or memory of a Rally Kid, a child who has fought or currently is fighting cancer.
"Rally sees itself in providing seed money for the next great discovery," explained Dean Crowe, founder and CEO of Rally. "We are honored to support Dr. Man's innovative pediatric cancer research in hopes that it will lay foundation for better treatments with fewer long-term side effects and, ultimately, cures for our Rally Kids and children battling cancer everywhere."
This grant is part of $2 million-plus that Rally is awarding to 35 research projects across the country this year. Since its founding in 2005, Rally has distributed more than $11 million to more than 254 of the most promising childhood cancer research projects nationwide, including basic science, fellowships and clinical trials.