What to know about protecting your eyes this summer
Media Component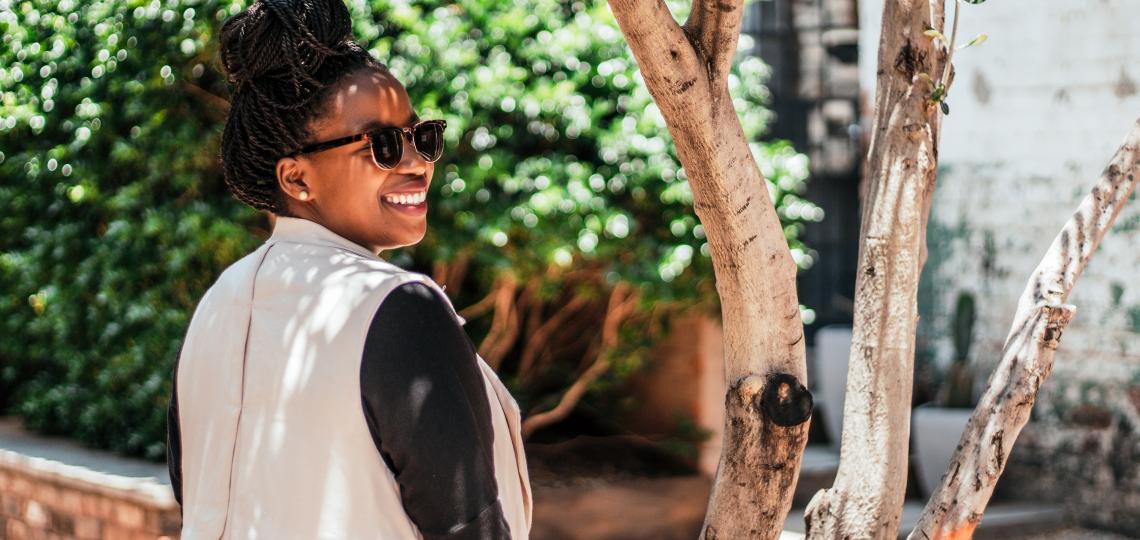 Media Component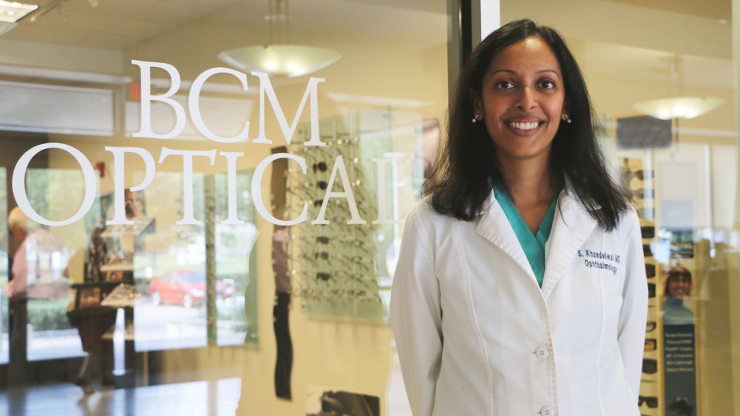 Content
For many, summertime means spending long hours outside. From swimming at the pool to playing outdoor sports to taking in fireworks displays, your eyes are sure to be exposed to sun and other hazards. An expert at Baylor College of Medicine shares her advice on ways to protect your eyes while still enjoying summer activities.
"UV rays can increase the risk of eye disease, including cataracts and cancer," said Dr. Sumitra Khandelwal, assistant professor in ophthalmology at Baylor. "A good pair of UV A/B protecting sunglasses can protect the eyes plus the skin around the eyes."
In addition to sunglasses, a good, wide-brimmed hat can protect your eyes from harmful rays especially when reading or doing activities where your sunglasses may be off. Wearing a hat also will protect the scalp and face, which are tough areas to slather on sunscreen.
Swimming
Taking a dip in some cool water is one of the best ways to beat the heat this summer. Khandelwal says eye protection is just as important when swimming. "There are certain eye infections that can occur after swimming in rivers, lakes and even your pool. You are even more at risk if you swim in contact lenses, which can create a small defect in the cornea that allows organisms to enter and may cause corneal ulcers," she said.
To prevent eye damage, she recommends using prescription goggles if your vision is too poor to swim without contact lenses. If you have redness, eye pain or decreased vision after swimming, this should be promptly examined by an eye doctor to make sure there is not an early infection.
Sports and yard work
There is often an increase in other outdoor activities and yard work in the summer. When working or playing outside, Khandelwal says it's important to protect the eyes from flying objects. For activities with possible high-velocity objects like sports and drilling or sawing, one should get approved protective lenses that are shatterproof. If you wear prescription glasses, consider getting a pair of polycarbonate lenses that are shatterproof, she added.
Firework safety
More than 11,000 firework injuries are reported each year and most occur in July. When celebrating holidays like Independence Day, Khandelwal recommends leaving the firework shows to the professionals and to stay the recommended distance.
"Only attend authorized public fireworks displays conducted by licensed operators, but be aware that even professional displays can be dangerous. If an injury occurs, do not rub or rinse the eye; instead tape a foam cup over the eye or any item that does not put pressure on the eye. Then go straight to an emergency room," she said.
While not recommended, for those who do plan to set off their own fireworks, be sure to wear eyewear such as safety glasses. Even handling sparklers need to be taken with care. Also never let children play with fireworks, she said.
Lastly, Khandelwal said when traveling to be sure to pack a hat, sunglasses and protective eyewear and carry a contact lens case to remove lenses prior to being in the water.