International genetics symposium launches in Hong Kong
Media Component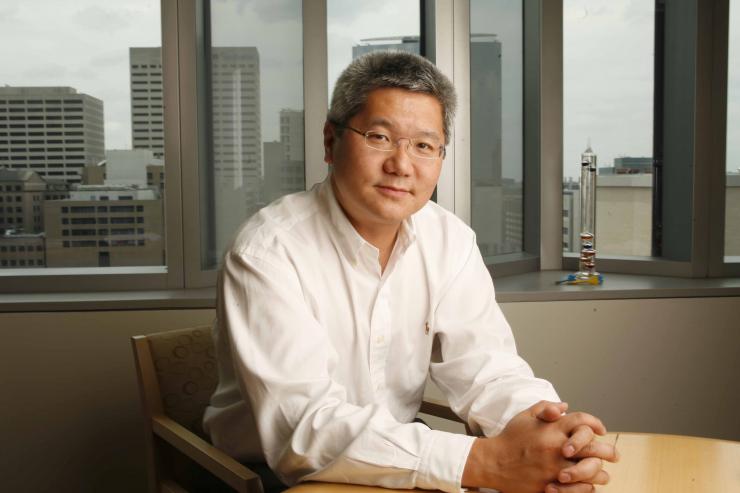 Content
The world's top geneticists will come together for the first-ever Joint Symposium in Clinical Genetics May 19 - 21, 2017. The symposium, which will become an annual event, will be hosted at the Postgraduate Education Centre in the School of Public Health at the Prince of Wales Hospital in Hong Kong.
Organized in partnership by the Department of Molecular and Human Genetics at Baylor College of Medicine and the Department of Obstetrics and Gynecology and the Department of Pediatrics at the Chinese University of Hong Kong, the goals of the symposium are to educate and update clinicians and scientists on the application of clinical genetics to genomic medicine and to highlight cutting-edge technologies and scientific discoveries in clinical genetics and genomics. Through the event, the partner organizations hope to lead in the implementation of genetic medicine in Asia.
The symposium will connect experts and leaders in the field from Baylor with those in Hong Kong and across Asia. In addition to the symposium programming, attendees and organizers will celebrate the establishment of the joint CUHK-BCM Center of Medical Genetics, which aims to promote high-quality training and conduct state-of-the-art research in medical genetics.
"We are thrilled to see this symposium come to life," said Dr. Brendan Lee, chair of molecular and human genetics at Baylor. "Ever since joining forces with the Chinese University Hong Kong, we have wanted to host a conference that would bring all of these talented minds together to discuss the latest developments and research in the field of molecular and human genetics. There is the potential for incredible work to come out of this three-day symposium."
The symposium will play host to key speakers in the field, including Baylor's Dr. Igna Van Den Veyver, Dr. Richard Gibbs, Dr. Art Beaudet, Dr. James Lupski and Lee, who also is the Robert and Janice McNair Endowed Chair and Professor of Molecular and Human Genetics, and Dr. Dennis Lo, Dr. Rossa Chiu, Dr. Tak Yeung Leung and Dr, Richard Choy, all with the Chinese University of Hong Kong.
Oral presentations will address relevant topics, including non-invasive prenatal genetic diagnosis, genomic technologies and the future, genetics and neurological diseases, inborn errors of metabolism, genetics and congenital cardiac diseases, genetic screening and counseling of diseases, and genetics and skeletal dysplasia, among others.
For more information about programming, visit the symposium's website.