Experts provide tips for a healthy, safe Halloween
Content
Keep your Halloween full of treats instead of tricks with some tips from experts at Baylor College of Medicine.
Content
If you are painting your face for some scares this Halloween, Dr. Rajani Katta, assistant professor of dermatology at Baylor College of Medicine in Houston, says following some simple tips will help keep your skin in the clear:
Use water-based makeup.
Test makeup on a patch of skin first before applying it to the entire face.
Properly clean your face at night (this goes for any type of makeup throughout the year).
Remember sensitive skin when shopping for costumes. Many use synthetic materials.
No need to worry about breakouts as you enjoy your Halloween treats. Contrary to popular belief, there is no scientific proof that chocolate causes acne.
Heading
Candy consumption
Media Component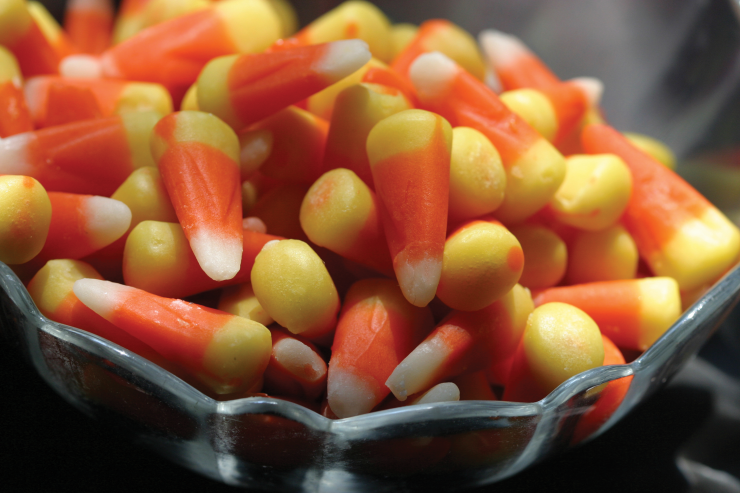 Content
While a steady diet of high sugar is not healthy, Roberta Anding, registered dietitian at BCM and Texas Children's Hospital, says Halloween is one day and for most children a handful of their favorite candy is not a problem.
Moderation is key, according to Anding. She advises letting children enjoy a few of their favorites after a night of trick-or-treating, and then putting the rest out of sight, such as in the freezer.
"It is true that out of sight is out of mind," Anding said.
All food encounters can serve as teaching moments for parents. They should not refer to candy as "bad" food, but rather label it "once-in-a-while" food and serve it as a dessert after a meal, not as a snack.
Sugar free candy should be avoided, she added. Many of these treats are sweetened with sugar alcohols, which can cause diarrhea. Read the packaging for ingredients ending in "ol," such as sorbitol, manitol and xylitol.
Content
There is a new trend of parents driving children down the street in search of Halloween treats but BCM experts suggest staying on foot. Using this annual tradition as a way to start a daily tradition of walking for exercise might be a good idea.
Use the opportunity to walk around the neighborhood as a family and consider incorporating the route it into a daily family routine. A good rule of thumb is to start slow, don't stress about missing a day, but try to get at least 30 minutes of walking time in a couple times a week.
To be safe around drivers out on Halloween, children should wear visible clothing and costumes while trick-or-treating. Parents should be on hand for supervision. It's also a chance to teach children about how to cross the street safely.
Heading
Research at Baylor
Content
Read more about research at Baylor College of Medicine in our monthly newsletter From the Labs.